Top Things to do in December in Vegas
Posted on:
December 20th, 2021
You might not instinctively think of Las Vegas as a Christmas destination, but that doesn't mean Sin City is lacking in holiday spirit. In fact, far from it! While the weather may be frightful in much of the nation during the holidays, Las Vegas is teeming with outdoor attractions and activities. There are many great things to do outdoors in Las Vegas, which ultimately means you'll need to choose which fun-filled activities you choose to participate in. There is no shortage of things to look forward to when you decide to vacation in Las Vegas for the holidays, from water sports like kayaking to hiking and even skiing. From the water to the trails, Blazin Paddles has you covered when it comes to choosing fun wintertime events that everyone in the family can enjoy.
Kayaking
When rivers, ponds, and other waterways are covered in ice during the winter months, kayakers are itching for a place to go where they can still get out on the water. Fortunately, Las Vegas is one great destination for people who are interested in kayaking in Vegas. Blazin Paddles offers top destinations for kayakers ranging in skill level from novice to experienced. Kayaklasvegas adventures are available in half-day to full-day excursions, and they are suitable for the entire family. Kayakers can choose from several options for kayaking in Vegas, including a scenic tour along the Colorado River that may also include stops at some terrific beaches along the way. You may even get a preview of the Hoover Dam, depending on the expedition that you choose.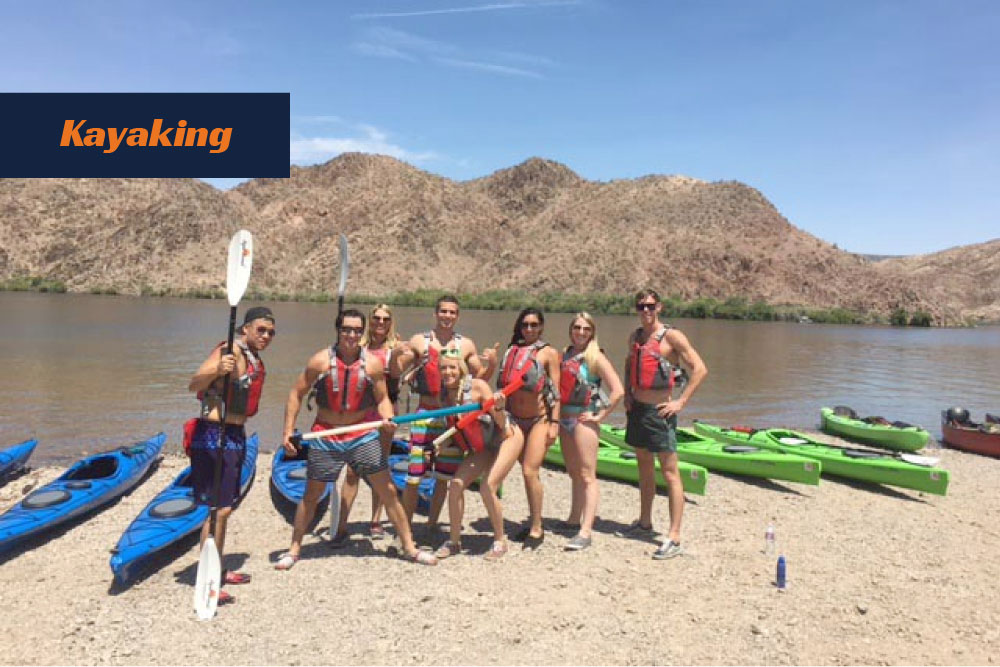 Ice Skating
Ice skating is an activity that you may associate with colder areas of the country. However, even though Las Vegas has a mild winter climate, it is still possible to put on a pair of skates and go ice skating in Sin City! Great ice skating can be found at the Cosmo, which is one of the top hotels in the city. The Cosmo offers a place to sleep and other amenities in addition to ice skating, which means that you can easily incorporate ice skating into part of your longer-term plan for staying in Las Vegas during the holiday season.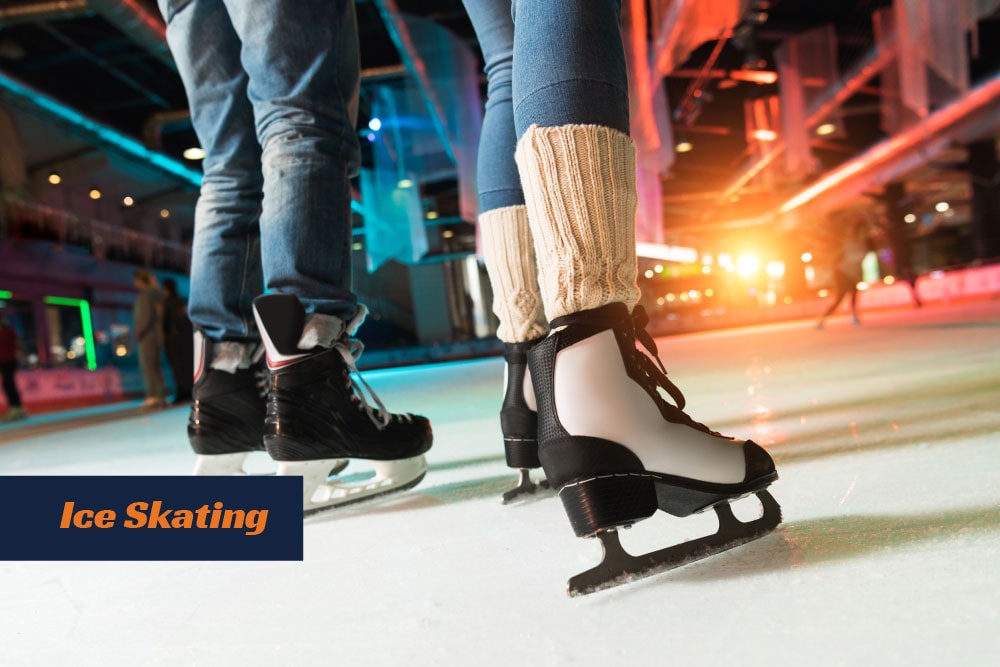 Shopping
Shopping is a natural part of the holiday experience. However, shopping in Las Vegas takes holiday shopping to a whole new level. Las Vegas has hundreds of stores that are suitable for all your holiday shopping needs. Additionally, Las Vegas has many stores and shopping malls that are decked out in bright lights and fantastic colors. You'll have just as much fun looking at the stores as you will shopping in them. And be on the lookout for deals and savings, as Las Vegas is known for having a number of great holiday specials and opportunities to save money.
Bellagio
The Bellagio Conservatory is a spectacular place to visit any time of the year, but it is an especially appealing destination during the holiday season. The Bellagio is a large indoor garden that changes every season, which means that you'll always find something new, even if you visit the Bellagio Conservatory year after year. No matter when you go, you will find no shortage of spectacular garden decorations, along with a festive and simply magical display.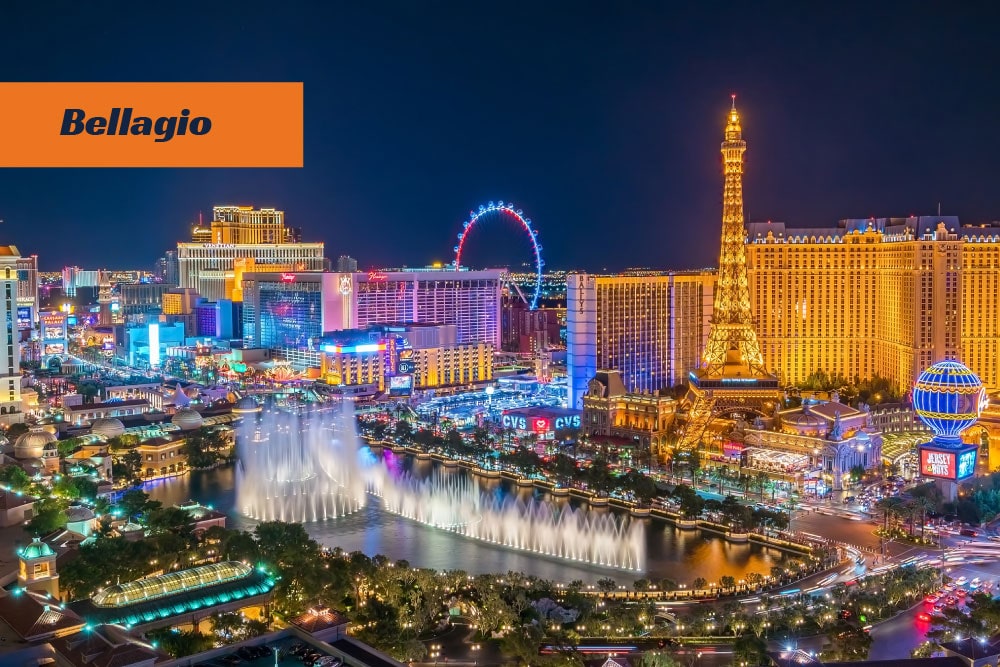 Christmas Shows
A Christmas celebration wouldn't be complete without a holiday show. Las Vegas is known for its epic shows to start with, so it's no surprise that the city is also home to some of the top Christmas shows in the country. Many feature great light displays and other stunning visual effects. You'll leave a show feeling invigorated and probably with many ideas to incorporate into your own Christmas parties.
Glittering Lights Las Vegas
If you've ever felt that it's too cold to get out of your vehicle to watch a light show, or if you'd prefer to watch a light show from a safe social distance, the drive-through light show in Las Vegas will be right up your alley. Glittering Lights Las Vegas is a stunning lights show that takes place at the Las Vegas Motor Speedway. This action-packed light show provides quality entertainment for the entire family. It is also one of the largest drive-thrus that you can go to in the state. Some non-Vegas residents choose to rent a car in order to experience the light show as they cruise around Vegas during their vacation.
High Roller
The High Roller is another must-see activity for those who want to spend Christmas in Las Vegas. The High Roller is a wonderful attraction at any time of the year, but it is particularly impressive in the wintertime. The High Roller features a large ferris wheel that has excellent views of the city. You'll be able to enjoy one of the city's top Christmas attractions while getting a bird's eye view of Las Vegas so that you can look down on all the magnificent holiday displays as an added bonus. Since the High Roller is sheltered from the elements, it is a perfect activity to enjoy even if it's cold out or the weather is not ideal for enjoying traditional outdoor activities.
Aria Spa
If you're looking for an excuse to take a break and pamper yourself, a visit to the Aria Spa is just what you need. The Spa offers plenty of rest and relaxation. You even have the chance to soak up the scenery as you enjoy a soak in the outdoor pool to help ward off any chill that may be in the air. To ensure you have a chance to soak and relax, you should book a reservation for the Spa in advance. It's also worth your while to block out a whole spa day, complete with several different treatments for a truly relaxing experience.
Linq Promenade
If slowing down during the holidays is more your style, the Linq Promenade will be the perfect destination. The Linq Promenade offers the opportunity to slowly walk around and enjoy the decorative sights and sounds of the holidays in Las Vegas. The promenade has many fantastic shops too, which means you can get your holiday shopping done at a more leisurely pace than most people. If you find that you are shopping until you drop, you can refresh and replenish your body and mind with nearby spas, restaurants, and many options for fun and entertainment. There is also plenty of nightlife at the promenade in case you find that your shopping trip extends well into the evening.
Ethel M Chocolate Factory
The holidays are often associated with food, which makes a stop at the Chocolate Factory a natural option. The Ethel M Chocolate Factory features free samples and a range of goods including cremes, truffles, ice cream, cordials, and other delicacies. Wine and chocolate pairings are available for adults.
From a day outside with a kayaklasvegas expedition to an outdoor spa at the Aria, there are many wonderful things to do outdoors in Las Vegas. You can easily arrange a day of kayaking in Las Vegas with Blazin Paddles, which can also provide recommendations for holiday activities that the family will talk about long after the holiday season has passed.