Outdoor Adventures in Las Vegas
Posted on:
January 20th, 2022
While there is no shortage of things to do in Las Vegas, one of the lesser-known appeals of Sin City is its impressive assortment of outdoor activities. And rest assured, there are many cool things to do in Vegas that do not involve snow and ice! Las Vegas has a temperate climate, which means that you can enjoy many outdoor adventures in all four seasons. One of the top activities you can participate in is a kayaking adventure offered through Blazin' Paddles. Booking a Black Canyon kayaking tour is a great way to soak up the spectacular scenery and get some much-needed Vitamin D.
Blazin' Paddles Kayaking Tour
If you are looking for a fun activity to participate in alone or with your family, a half-day kayaking tour is a perfect option. The half-day tour is approximately three hours round-trip. It is a fairly easy kayaking expedition, making it suitable for kayakers of all experience levels. The half-day tour is about four miles long and goes through the majestic Black Canyon, which gives you the opportunity to see some of the most impressive natural landmarks in the Las Vegas area. Additionally, you may have the chance to see wildlife along the way, including bald eagles and Desert Big Horn sheep. Your experienced guide will also provide you with snacks as you start off with an Emerald Cave kayak tour before continuing along to the Black Canyon. You'll also stop at a number of historical sites along the way and get magnificent cliff views. Be sure to bring your camera for all the great pictures you're bound to take along the way. When you sign up for a half-day kayaking tour, you will get all the kayaking equipment you need, including the boat, paddles, and a personal flotation device. Snacks and water are also provided. However, you'll want to bring your own dry bags, shoes, clothing, and sunscreen. If you have questions about what to bring, don't hesitate to contact the staff at Blazin' Paddles to ensure a fun-filled and safe trip.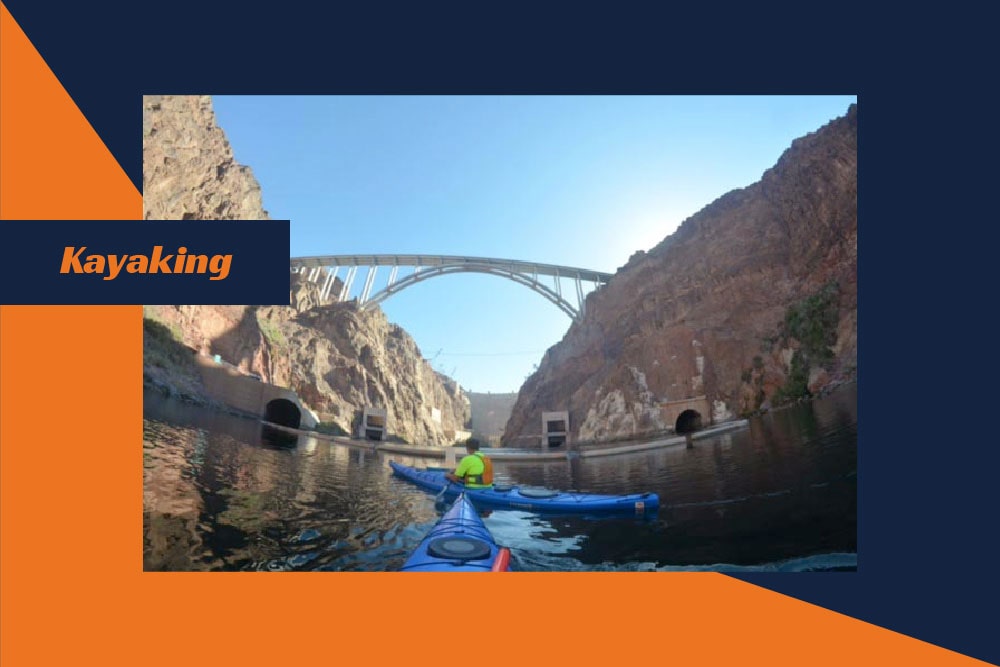 Grand Canyon West Rim Tour
If you want to see the Grand Canyon but avoid the crowds, taking a tour of the Grand Canyon by bus is a perfect option. The West Rim Tour provides an up-close-and-personal glimpse of the Grand Canyon with many photo ops along the way, including a stop at the iconic Hoover Dam. This tour is a full-day tour that goes for about six hours. You have the option for free cancellation, and you can enjoy a complimentary pick-up at several different hotels in the area.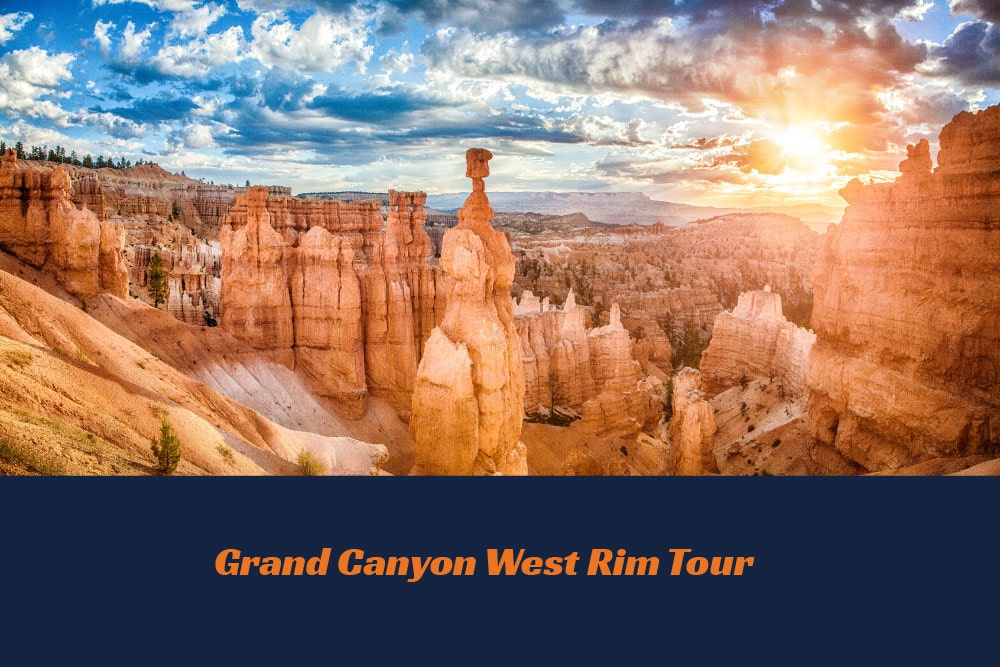 Las Vegas Night Helicopter Tour
Las Vegas is well known for its nightlife. However, if you don't want to be part of the action on the ground, seeing Sin City at night from above is an equally spectacular experience. With a Las Vegas Night Flight, you can enjoy exceptional views of the city from the sky with a 10-12 minute flight above some of the most iconic destinations in Las Vegas. VIP transportation is also available for a truly luxurious experience.
Grand Canyon Helicopter Tour
If you want to spend more time in the area enjoying the sights of Las Vegas from above, a Grand Canyon Helicopter Tour is another fun option. A Grand Canyon Helicopter Tour takes about two hours, and it includes a fine toast with champagne in the air. A light picnic is also provided. The helicopter tour begins with luxurious limousine transportation from your hotel to the location where the helicopter tour takes off.
Bootleg Canyon
If touring the areas around Las Vegas by bike is more your style, you'll enjoy riding around the mountain biking trails of Bootleg Canyon. The single track at Boulder City canyon is located just outside the city, and you'll get a range of trail options that include beginner-friendly trails to more challenging downhill sections. Whether you are climbing steep slopes or navigating sharp downhill sections, you'll get to enjoy some of the most stunning scenery in the Las Vegas area. If you are visiting Las Vegas on vacation or don't want to drag your own bike around for the day, you can rent a bike through a local cyclery.
Gold Strike Hot Springs
Although you might not find real gold at the Gold Strike Hot Springs, you'll think it is a lucky place to end up anyways. The Gold Strike Hot Springs are considered one of the top places in Nevada for natural hot springs. To get to the hot springs and back requires a 6.5-mile hike, which also includes some climbing and rappelling. If you did not bring climbing equipment, don't worry, as there are ropes along the trail to help you along. While the hot springs are the ultimate destination, you can enjoy stopping at various places along the way to take a dip in several different natural pools. One must-see destination is the Cave of Wonders, which is a spectacular and hidden natural wonder along the way. It is also fairly easy to reach the trailhead, located on the Gold Strike Canyon Rd.
Skydiving
If you want a bit of an adrenaline rush, a skydiving expedition might be just what you need. Skydiving in Las Vegas is especially rewarding, as the skies are generally crystal clear and provide you with great views of the city and surrounding area as you descend. Skydiving with a reputable company also means you will jump with an experienced guide who will help you safely reach the ground.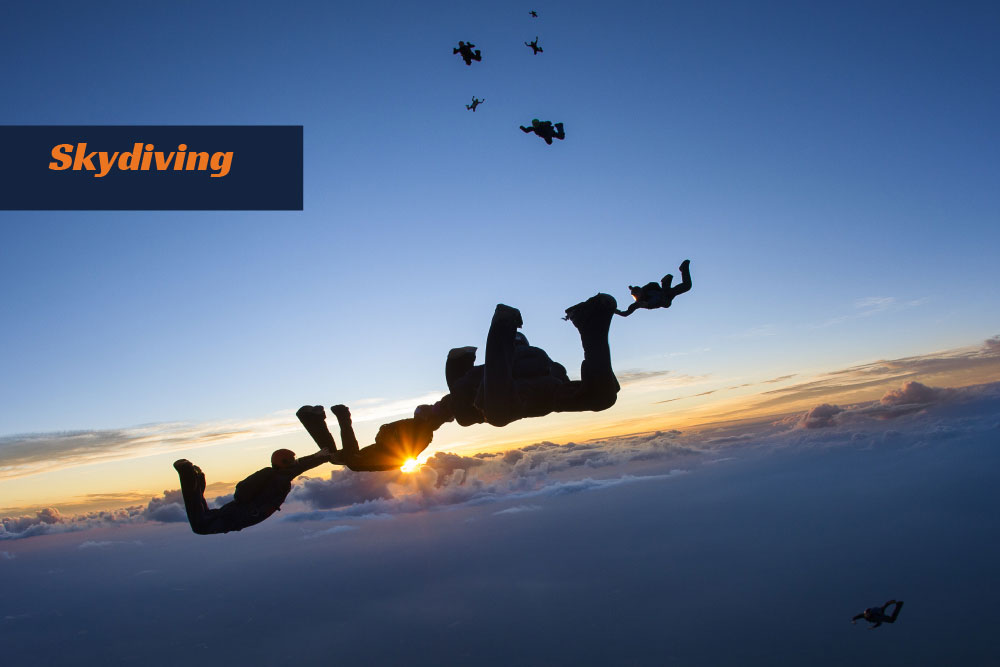 Camp at Mt. Charleston
If you prefer to spend a couple of nights in a more peaceful and quiet setting than Las Vegas offers, you can book a stay at the Mt. Charleston Cabins. The cabins are located in the spectacular Humboldt-Toiyable National Forest, less than an hour's drive from Las Vegas. The cabins are located at 7,717 feet above sea level. Although you'll be staying in the middle of the forest, you can enjoy a number of terrific amenities, including fireplaces and hot tubs. You can also make a stop at the nearby lodge where you can enjoy gourmet food and drinks. In the winter, you may even be able to enjoy seeing the trees covered in a dusting of snow.
Red Rock Canyon
Visiting the Red Rock Canyon tops the list of all the outdoor activities you can participate in around Las Vegas. While there are many excellent hiking trails to explore in Red Rock, climbing is one of the top draws of Red Rock Canyon. Red Rock has some of the top climbing areas in the country. It is also chock full of spectacular hiking trails, unique geological formations, and petroglyphs. There are also stunning sandstone cliffs that are particularly delightful in winter when sunshine is abundant but the days are not blazing hot.
From kayaking to flying above Las Vegas, there are many fun outdoor activities in Las Vegas to enjoy. Contact Blazin' Paddles today to learn more about the many great ways to explore the Black Canyon and Colorado River by kayak and other fun activities, including hiking, mountain biking, and climbing in some of the area's most renowned natural areas.