Hoover Dam Lodge: Our New Home Base!
Posted on:
August 21st, 2019
Written By: Burton Miller (Blazin' Paddles Tour Guide)
We are so excited to be all moved into our new home base, the Hoover Dam Lodge in historic Boulder City! Complete with a brand new retail shop, streamlined check-in process AND hotel room discounts (info below), you'll want to book your next kayak tour and room ASAP to experience all the exciting improvements!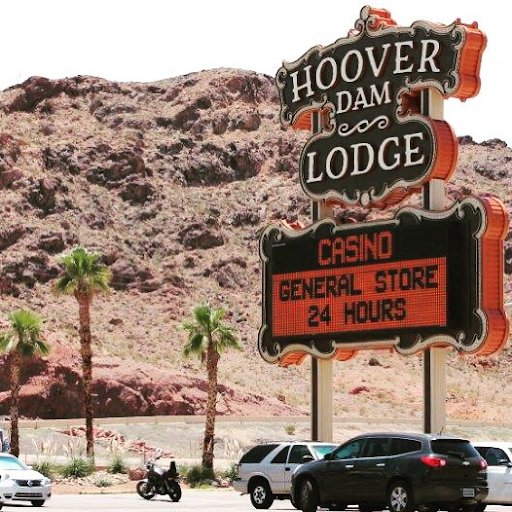 Adventure – Hoover Dam Kayak Tour
First you'll want to visit our brand new retail shop. Here you can book your next Hoover dam kayak tour, relax in the lounge, snap a perfect selfie under our neon sign, pick up last minute gear like a phone case or dry bag, and of course, grab some new Blazin' Paddles swag!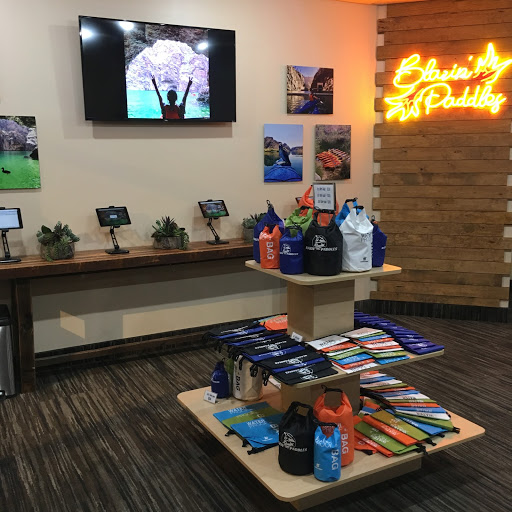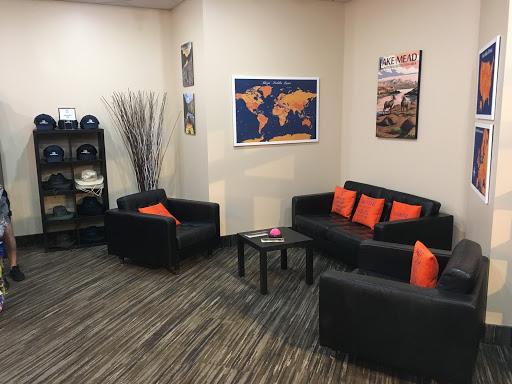 Refuel
After the Las Vegas kayaking tour, the Hoover Dam Lodge has multiple restaurants such as La Villita, the Red Dragon and Bourbon Street where you can fill up. A few of our guides stopped into the Bighorn Cafe recently and had a delicious lunch. You can't go wrong with the Bacon Jalapeño Cheeseburger (complete with bighorn shaped fries) or the VIP Platter to share.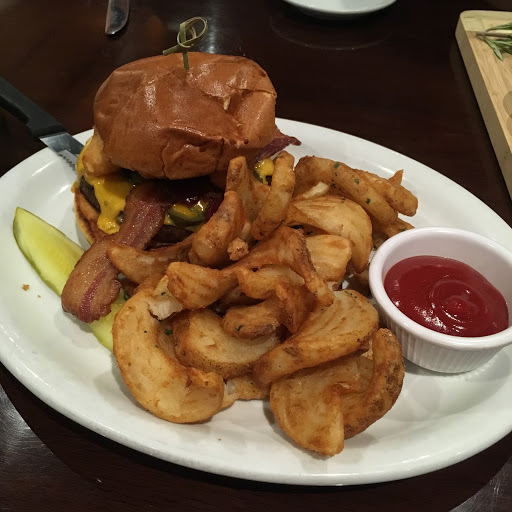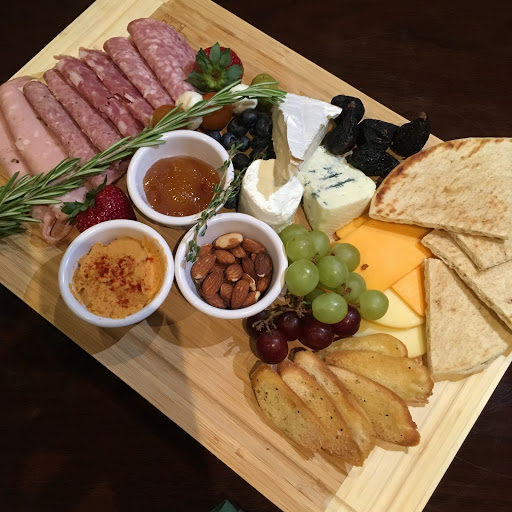 Recharge
One of our favorite things about Hoover Dam Lodge is that it's not just the perfect home base for Blazin' Paddles, but also for your outdoor adventure. Guests of Blazin' Paddles can take advantage of our special booking rates by calling the hotel directly at (800) 245-6380 or (702) 293-5000. The weekday rate is $62 and weekend is $79, an affordable alternative to the Strip with no resort fees!
The comfortably large rooms are decorated in calming desert tones and many feature views of Lake Mead and surrounding mountains. In-room amenities include a coffee maker, microwave and mini fridge. The lodge also has a swimming pool and hot tub which are perfect after a long day on the river.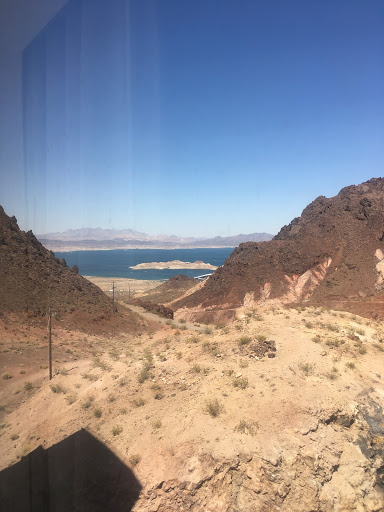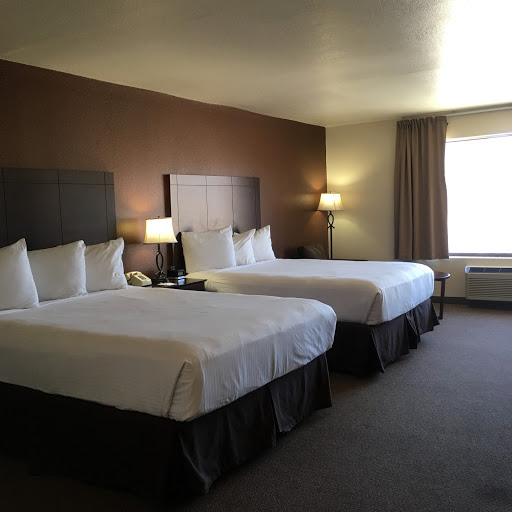 We look forward to seeing you soon at the Hoover Dam Lodge in Boulder City for your Las Vegas kayak adventure!