Leave No Trace: 7 Principles
Posted on:
August 15th, 2019
Your Blazin' Paddles Black Canyon kayaking tour takes place on the amazing Black Canyon Water Trail on the Colorado River, within the Lake Mead National Recreation Area. Annually, over 7 million people visit the Lake Mead National Recreation Area which also includes Lake Mohave!
In order for everyone to enjoy the outdoors while minimizing environmental impact and preserving resources for the future, Blazin' Paddles follows the Leave No Trace: 7 Principles for Outdoor Ethics. These should be followed anytime you are in the great outdoors. Here's how Blazin' Paddles ensures that each principle is closely followed.
Plan Ahead and Prepare
Even though your guides know the river like the back of their hands, the staff is constantly checking conditions to ensure safety on the water via weather radar apps and updates from the Park Service. Guides are well-stocked with water, snacks, and emergency safety equipment like first aid kits and tow ropes. The central office is aware of who is on every tour, the bus locations via GPS monitoring, and current weather conditions. Every pickup and drop off location is confirmed in advance so guests can have fun on tour, knowing it is safe and well-planned!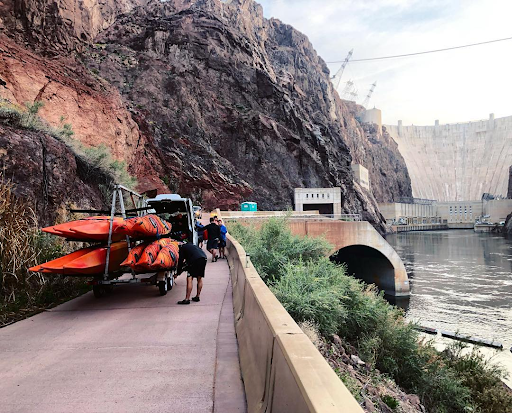 Travel & Camp on Durable Surfaces
You will notice that when we make stops on tour, they are not random. Stops may include swim beaches, hot springs, or historical sites, but we always stay on existing trails and beaches instead of creating new ones. This helps with many things including native plant protection, erosion control, and preserving the visual beauty of the Black Canyon!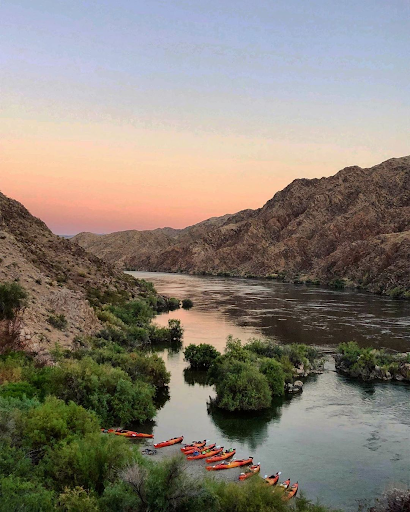 Dispose of Waste Properly
Everyone loves a snack break while on tour. We bring lots of delicious treats like fig bars and cheez-its. However, you'll notice that your guides don't just hand out snacks, they also collect your trash and stash it until it can be discarded properly so it doesn't end up on the trail or in the water by accident. Litter is certainly unsightly, but more importantly it does not belong in our wild ecosystems. This includes food waste such as bread, nuts and fruit peels. They don't biodegrade quickly and may cause harm to wildlife.
Leave What You Find
Collecting of any kind is illegal in the National Parks. However, even when you're not in a designated park, the principle is still important: what if each visitor took something? That would take a huge toll! That's why your guides always point out cool things like plants, lizards, and even minerals, and encourage you to take photos so the resources remain for others to enjoy!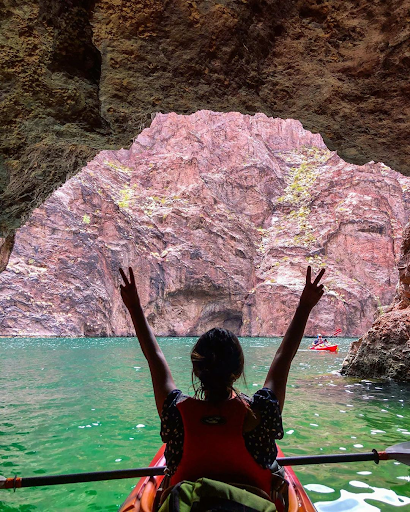 Minimize Campfire Impact
Fire safety is extremely important in the dry, hot desert. On the Twilight Tour, our guests enjoy roasting hot dogs and s'mores over a beach campfire when the National Park Service does not have a red flag warning about fire safety. We always stay 100 feet away from shrubbery, and when we are done with the fire we dispose of the fire ring and make sure the coals are completely extinguished and either buried at an appropriate depth or packed out.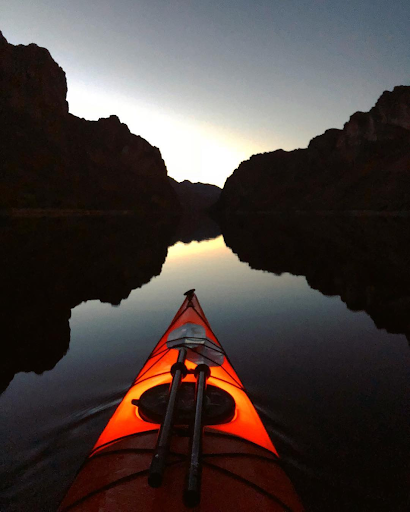 Respect Wildlife
Wildlife spotting is one of the most exciting parts of the tour. There's so much to see in the Black Canyon like bald eagles, bighorn sheep, chuckwalla lizards, and even rattlesnakes. However, a safe distance must always kept, which is important for both the animals and guests. Instead of approaching wildlife, take your time to observe their behaviors and learn something new!

Be Considerate of Other Visitors
In addition to sharing the Black Canyon with wildlife, it is shared with other visitors who come to fish, camp, paddle or hike. When launching or making a stop at a beach, our kayaks are kept close together to leave space for other groups. Even in places like Emerald Cave, we take in the view but recognize others may be waiting to come inside and have a look, so we stay for a reasonable amount of time and then move to the next beautiful stop. We all need the outdoors to relax, recharge and be inspired. Consideration of others goes a long way to preserve the peace and serenity of the Black Canyon!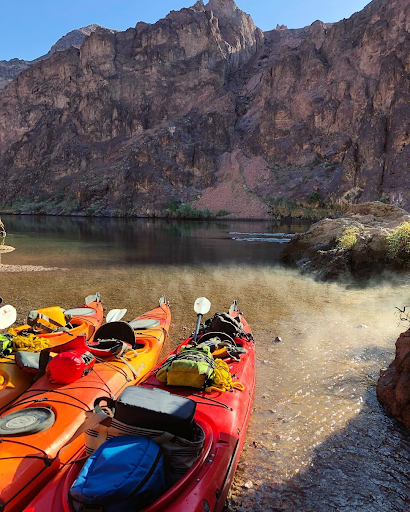 For more information about the Leave No Trace principles, visit www.lnt.org!