What should a beginner wear kayaking?
Posted on:
September 10th, 2022
Kayaking in Nevada is one of the best experiences you can have when it comes to exploring the state's natural areas and seeing some of the most magnificent scenery in the Southwest. In order to make the most of your boating experience, you'll want to ensure that you are prepared for the occasion, and that includes having the proper clothing. Novice kayakers, in particular, might have questions about what to wear, but Blazin' Paddles is here to ensure your boating expedition is enjoyable, no matter which tour you are going on.
Dress in Layers
Dressing in layers is the key to comfort and success with Las Vegas kayaking. Additionally, you'll want to dress according to the water temperature rather than the air temperature. Although the clothing you wear and bring kayaking may change with the seasons, there are some staples you will want to have onboard or within easy reach year-round. If you plan to go kayaking in winter or cooler weather, you may want to wear a dry suit or a wetsuit along with your regular clothing.
Protect Against the Sun
Even if the sky looks cloudy when you're out kayaking near Las Vegas, the sun's rays can still be surprisingly strong. Wearing sunscreen is important, even if the sky is cloudy when you start boating. Along with wearing sunscreen, it's a good idea to wear clothing with UPF protection to block the UV rays.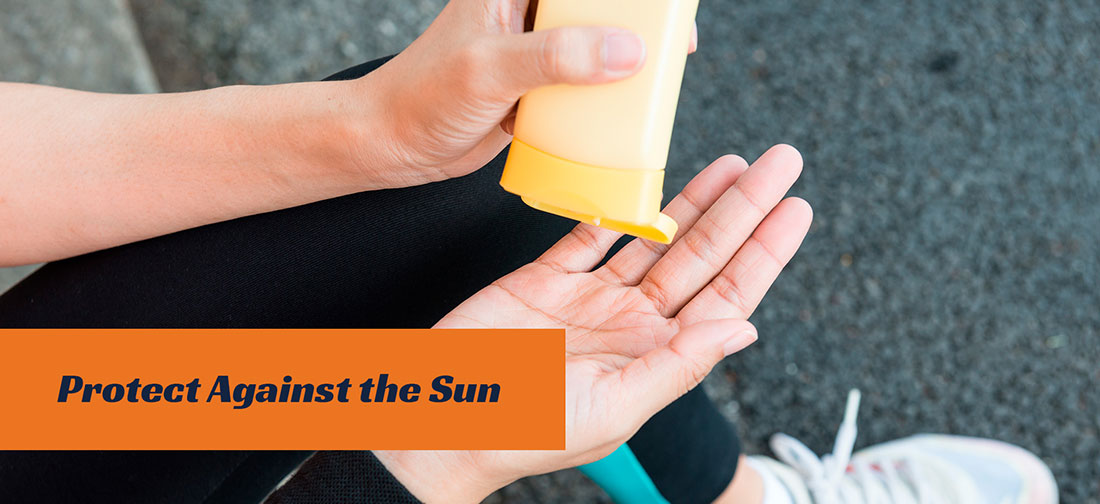 Avoid Cotton
While cotton may be fine for casual t-shirts, it is not a material you want to wear when you go kayaking. Cotton tends to absorb water and does not dry quickly, making it a poor choice for kayaking, as you may end up cold and wet all day. As a general rule, clothes touching your skin should be made of quick-drying material made of nylon or polyester. Other synthetic fabrics may also work. If you are boating in cooler weather, wool is a good choice, although it tends to dry less quickly than other materials. Materials that wick sweat away from your body are generally an optimal choice.
Wear Clothes That Allow Movement
Clothes that don't restrict movement are essential for Las Vegas kayaking. Kayaking requires a lot of body movement, and most of those movements are repetitive. Therefore, you don't want to wear clothes that inhibit your movement or cause other issues such as rashes and chaffing. You should also wear clothes that will be comfortable if you are sitting for long periods of time. Abrasion-resistant fabrics are also a good choice, and you should avoid clothing with pieces that tend to rust, such as zippers, hardware, and fasteners. Water, especially salt water, tends to be corrosive and can erode many metals. Plastics are typically an excellent alternative to metals, and Paddling-specific gear tends to be made with corrosion-resistant materials.
Kayaking in Warmer Weather
If you are going kayaking in Nevada on a warmer day, you don't need to wear as many layers of clothing as kayaking on a cooler day. If there will be an opportunity to go swimming during your Hoover Dam kayak tour, or any other kayaking tour that you go on with Blazin' Paddles, you may want to wear or pack a swimsuit. You can also wear underwear, but avoid underwear made of cotton.
On the bottom, you can wear either a swimsuit or shorts. You can also wear pants such as leggings if the weather is cooler when you start on your kayaking expedition. Board shorts and quick-drying pants are a good option. No matter what you choose, steer clear of clothing that causes chaffing or is binding. Thin fabrics are generally not recommended, as they don't stand up well to constant movement when you move around in your seat as you paddle.
On top, rashguards are an excellent option. They are generally made of synthetic materials such as Spandex or nylon blends. Rashguards generally stretch out well, and they tend to dry quickly. They also have higher UPF ratings to provide more protection against damaging UV rays. Rashguards have a form-fitting design and flat seams, making them comfortable to wear under other items of clothing such as wetsuits and shirts. A wool base layer will also suffice if you kayak Las Vegas on a cooler morning. Water shirts are another option. Water shirts also have UPF protection, but they differ from rashguards because they don't have the same form-fitting design. Water shirts are a good option if you plan to go boating, but you don't necessarily want to go swimming.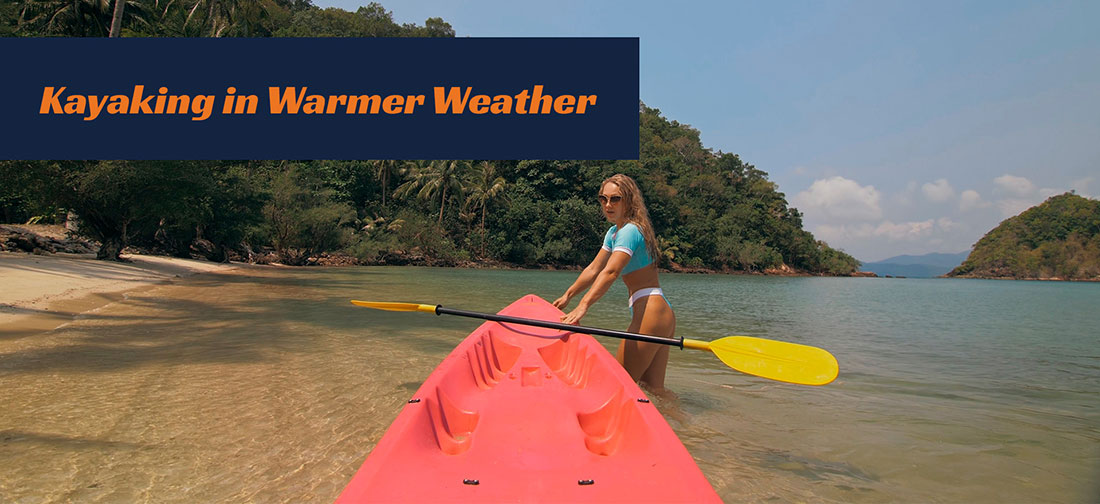 In addition to the base layer on top, you may also want to wear a mid-layer and an outer layer. A mid-layer is a good choice if you're kayaking on a slightly warmer day where a full wetsuit won't be necessary. A fleece jacket is a good choice for a mid-layer, or you can choose another lightweight synthetic fabric that is also warm. Even if you are kayaking on a spring or summer day, you may want to wear an outer layer if the conditions will be rainy or windy where you are going boating. In this case, a waterproof and breathable jacket is a good choice, and you may also want to wear rain pants for head-to-toe protection against the elements.
Since they're generally not visible unless you're kayaking in a sit-on-top kayak, it's easy to forget about your feet when you are kayaking in Nevada. However, you'll want to ensure that you have comfortable and waterproof footwear and the right layers. Paddling booties made of weather-resistant material such as neoprene are a good choice. Paddling booties are lightweight and protect everything from your toes to the bottom of your feet. Water sandals are another option, although they won't give you as much protection for your entire foot, and it's easier to get debris such as sand, mud, and soil stuck in them. Some people also get waterproof socks to wear under their shoes for more comfort.
Accessories
No matter what weather conditions you are kayaking in, you may want to wear accessories for your Las Vegas kayak tours, such as hats and gloves, to stay warm and dry. Hats with a wide brim or a cape are a good option, and a cap leash can also help keep your hat on if there is wind. Paddling gloves will protect your hands against wind and blisters.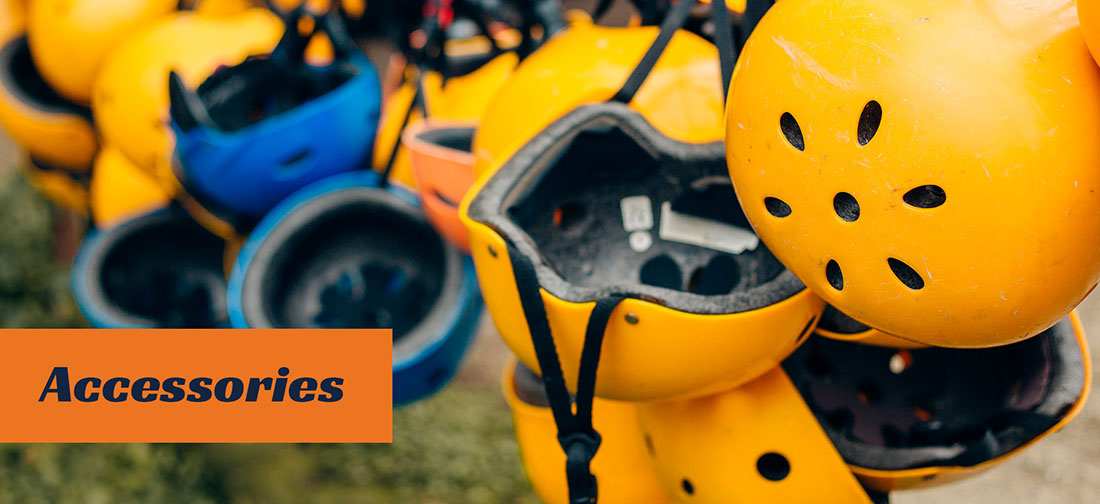 Dressing for Kayaking in Cooler Weather
Dressing for Las Vegas kayak tours on a cooler day means you'll start with the same base layers as kayaking on a warmer day, including underwear, bottoms, a base layer on top, and perhaps a mid-layer or an outer layer. While you may decide to forego a wetsuit when boating on warmer days, you'll want to wear a wetsuit when you go kayaking in the fall, winter, and even early spring. A wetsuit can keep you warm and protect you from exposure to dangerously cold water if you capsize. The U.S. Coast Guard considers "cold" water to be a surprisingly high temperature of anything under 70 degrees Fahrenheit.
If the weather is windy, rainy, or exceptionally cold, you can also wear a mid-layer or outer layer over your wetsuit. For more advice and information on dressing correctly for kayaking in Las Vegas, don't hesitate to contact Blazin' Paddles.