What shoes do you wear kayaking?
Posted on:
November 10th, 2022
When you think of the equipment you need for kayaking, a boat, paddles, and maybe life jacket are probably the first to come to mind. Footwear might be the last item you consider when looking for kayaking equipment, but having the right shoes for kayaking near Las Vegas is essential! Kayaking shoes can help protect your feet when you enter and exit the water and keep your feet warm and comfortable. As you set out to find the right kayaking shoes, keep these considerations in mind.
Personal Style
When you think about your kayaking style, you're not thinking about the latest design trends. Instead, you'll want to consider the kind of kayaker you are and your lifestyle. Some people tend to be more cautious when out on an adventure, while others tend to plow through whatever circumstances and elements come their way. Regardless of the type of traveler and kayaker you are, you will want to ensure you have safe footwear. While you might think that it's best to keep your feet dry at all times, it's not always safe to do so. Having completely dry feet can cause problems when you are trying to launch a boat or get it out of the water, as you may be more likely to slip on landings and walk down the trail.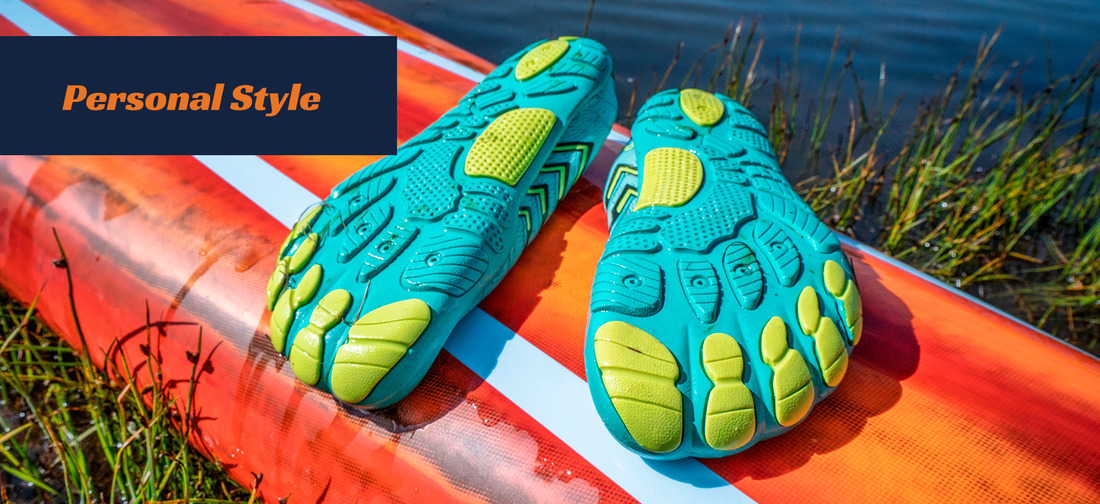 Waterproof Shoes
When planning a Las Vegas kayaking trip, your instinct may very well be to go with waterproof footwear. However, having waterproof footwear does not always benefit you in every situation, and sometimes, it can do more harm than good. If you're looking at Las Vegas kayak tours that last for hours, for instance, you may want to avoid waterproof shoes, especially in the summer. Waterproof shoes may do a better job than regular footwear of keeping water out, but any moisture that gets into the shoes will stay there. Your feet may end up becoming uncomfortable as a result, especially if you are kayaking for hours on end.
Consider the Temperature
The temperature varies throughout the year, even in Las Vegas. Mornings and evenings can be especially chilly in the Southwest, even if temperatures rise during the day. Although waterproof footwear can be uncomfortable in summer, it may be a better choice for kayaking in winter, as waterproof shoes also have some natural insulation. When the temperatures are warmer, you may want to stick with footwear that allows your feet to breathe, such as sandals. Water shoes are another popular option for kayakers, and water shoes dry and drain water quickly, making them an excellent choice for paddling in summer weather.
Traction
Proper traction is also essential for your footwear choice when going on Las Vegas kayak tours, regardless of the distance. Footwear with adequate traction is an important safety consideration. No matter what brand you settle on, you will want to get footwear with ample traction and primarily rubber. No matter what your skill level is for kayaking, you'll want to make sure that you are wearing footwear that won't slip when you are putting the boat into the water or taking it out from the landing, and you will want some assurance that you won't slip and fall if you have to navigate trails and rocks.
Terrain
Similarly, the terrain you will cover on your Las Vegas kayaking expedition is important. If you are planning to kayak in a place with trails that are easy to navigate or otherwise traverse frequently traveled trails, you don't have to be as particular about the type of footwear that you wear on your kayaking outing. However, if you will be traveling over tricky trails or you have to get out of the boat frequently to navigate troublesome areas, you'll want to have better footwear, no matter the season. Your footwear should be slip-resistant and rugged. As a rule of thumb, the more treacherous the terrain you will cross, the more rugged and durable your footwear should be. If you will be hiking any distance while kayaking in the winter, get waterproof footwear as well, which will help keep your feet dry and comfortable.
Sandals
For many kayakers, sandals are one of the top options available for footwear. Sandals are lightweight and versatile, and they are an especially great choice for summer if you don't need the added insulation and protection from a heavier shoe. Sandals are generally effortless to put on and take off and don't tend to hold onto excess moisture. If you are looking for a good pair of sandals to wear kayaking, choose a pair with the least amount of material and plastic buckles.
Moccasins
Moccasins are another option for kayakers when it comes to footwear. Boaters have used moccasins since 1917, and some consider them the "most rational" of all footwear kayakers can use. Moccasins are insulative and do an excellent job of keeping your feet warm. If you opt for contemporary moccasins, you can even find a pair with a removable rubber covering that helps keep your feet warm and dry.
Overshoes
Overshoes are footwear you wear over other shoes, such as sandals or sneakers, when you kayak Las Vegas. Overshoes are usually made of rubber, and they range in height from ankle-high to higher and can fit over different kinds of footwear for comfort.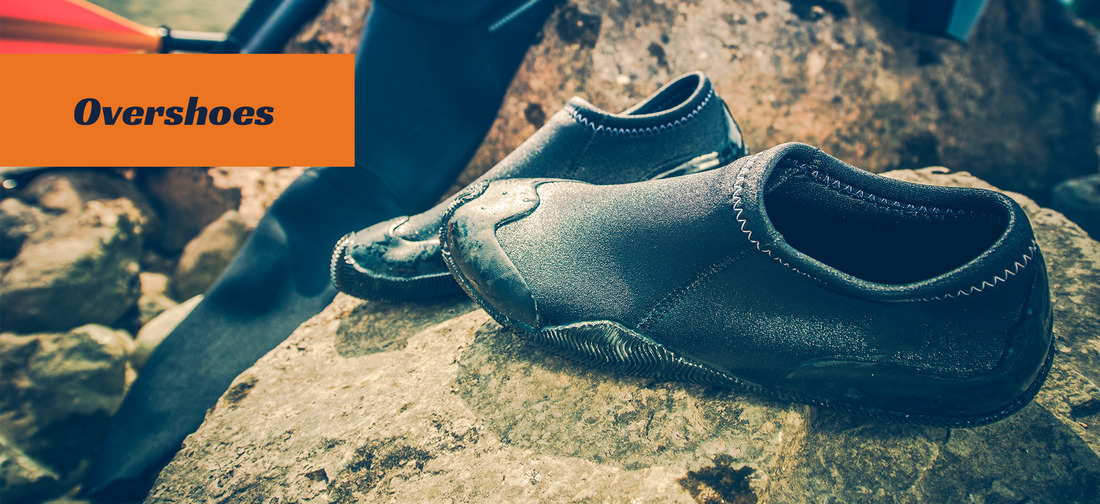 Socks
No matter what kind of footwear you get, socks can make a big difference in your comfort level. Socks with waterproof and wind-resistant materials such as Gore-Tex are an excellent option for those who want to keep their feet warm and comfortable. Wool socks are another good option. Wool socks are comfortable in most conditions and will keep your feet warm when the conditions are wet and cold or sunny, warm, and dry. Wool socks tend to dry quickly and are also odor-resistant, making them a good choice if you are planning a multi-day kayaking excursion and won't have access to laundry facilities in the near future. If you plan on kayaking in Nevada, regardless of the season, bring several pairs of socks with you so that your feet stay warm and comfortable regardless of the conditions.
Rubber Boots
For real protection against the rain and wind, consider getting rubber boots. Rubber boots are insulative and waterproof. You might not appreciate having them along for the ride during the summer months when they can get too hot. Otherwise, you will surely appreciate that rubber boots protect your feet from the rain and wind. Rubber boots can also provide stability in cases where you need to portage or transport your boat to and from the landing site.
Running and Hiking Shoes
If you don't want to spend the time or money on kayaking shoes, you can always start with a good pair of running or hiking shoes. Lightweight shoes are a great choice for warmer weather. Be aware, however, that running and hiking shoes are not designed to withstand days of moisture on end so they can come unglued as a result.
Kayaking is a technical sport with many requirements. To learn more about the right kind of footwear for your kayaking endeavors, contact Blazin' Paddles today.