Tandem Kayak vs Single Kayak
Posted on:
October 20th, 2017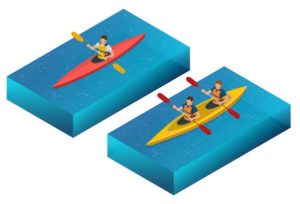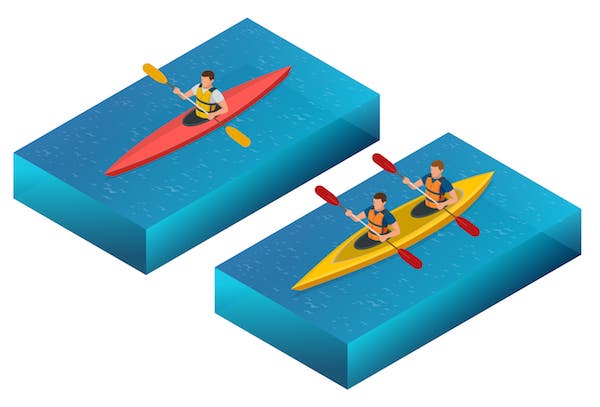 When you go kayaking in Las Vegas, one of the biggest decisions you will make is whether you prefer a tandem or single kayak for your adventure. While every kayaker has their preference, it is important to know that both options have benefits that you can use to enhance your experience. As you get ready for your trip, keep these factors in mind to determine which one is best for your tour.
Understand the Main Differences
The main difference between the two types of kayaks is fairly obvious since a tandem kayak has two seats. However, this also means that a tandem kayak is slightly heavier than a single kayak. As long as you plan to have two people in the tandem kayak, this should not be an issue. While you will use the same paddling technique in both boats, riding tandem requires synchronizing your movements to keep full control over the boat.
Define Your Purpose
Experienced kayakers tend to develop their own style. While some people love the companionship and bonding that tandem kayaks provide, others prefer to be able to control their experience by paddling in a single kayak. If you will be kayaking in Las Vegas with a close friend or spouse, then a tandem kayak allows you to share the experience together. However, you may prefer a single kayak if you enjoy a little more freedom to explore.
Consider Your Skill Level
Beginners often prefer to start out in a tandem kayak because this allows a guide to teach them the basics of paddling. Tandem kayaks also tend to go slower, and it allows one person to take a short break if they get tired while paddling. Single kayaks can still be used by beginners because it only takes a few minutes to learn the basics of paddling down the river. You might also prefer a single kayak if you want a lightweight boat that goes faster in the water.
At Blazin' Paddles, we have both tandem and single kayaks available so choose your adventure today. Book one of our Las Vegas kayak tours online today!