Kayaking & Boating Restrictions and Rules in the Black Canyon
Posted on:
November 10th, 2017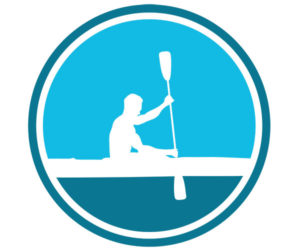 The Black Canyon Water Trail is a notable Las Vegas attraction that takes you on an awe-inspiring trip that includes memorable views of the Hoover dam along with the chance to spot desert wildlife such as an eagle soaring overhead. While this is one of the most sought after places for boating enthusiasts, the National Park Service has enacted some rules and restrictions to help preserve the wilderness experience that makes this waterway so unique. As you plan your kayaking adventure, keep these Black Canyon boating restrictions in mind so that everyone in your group enjoys the natural beauty of this part of the Colorado River.
Year Round Restrictions
This section of the Colorado River is too narrow to waterski, wakeboard or takes a houseboat on safely so these activities are restricted throughout the year. Every Sunday and Monday of the year is also a time when the area between the Hoover Dam and Willow Beach are designated as a primitive zone where only motor-less recreational vehicles are allowed. For this reason, this is a prime time when kayakers tend to enjoy taking tours where they can soak up the beauty of the desert climate in peaceful silence.
Seasonal Regulations
There are also some Black Canyon boating restrictions that occur seasonally. Starting on Labor Day and continuing through to the Friday of Memorial Day weekend, this area is a semi-private zone where boats with 65-horsepower or less are allowed to also share the Black Canyon waterway with kayakers. During the other portion of the year, you may encounter motorized vehicles on the trailway, but they must continue to respect the natural environment while maintaining safety for non-motorized tours.
Launching Restrictions
Many people are surprised to discover that there are also launching restrictions in place at the Hoover Dam. To support more non-motorized visits to the Black Canyon, the National Park Service issues commercial-use permits to vendors in Nevada and Arizona so that tour groups can have the special opportunity to launch at the Hoover Dam. While this can only be done during set times, it is an amazing way to kick off your kayaking adventure tour.
Blazin' Paddles has everything you need to comply with the boating rules in the Black Canyon including the opportunity to launch at the Hoover Dam so simplify your vacation by scheduling a tour today.