How Difficult is Kayaking the Colorado River?
Posted on:
June 10th, 2022
The concept of kayaking down the river can mean different things to different people. Some are looking for an adrenaline-pumping experience that involves whitewater and rapids, and others just want to enjoy a peaceful paddle and soak in the views. If you're wondering what kind of Las Vegas kayaking the Colorado River offers, the good news is that there is something for everyone.
About the Colorado River
The Colorado River is one of North America's longest rivers. The Colorado River starts at the La Poudre Pass Lake in Colorado, and it ends at the Sea of Cortez in Mexico. In total, it covers 1,450 miles and traverses five states. Depending on where you go on the river for your kayaking adventure, you can look forward to a challenging day out on the water or a peaceful nature retreat. No matter where you are on the Colorado River, you'll be treated to stunning natural sights and views of some of the Southwest's most spectacular natural scenery.
If you are looking for a calm and relaxing day out on the river, a Hoover Dam kayak tour offered by Blazin' Paddles is an excellent option. The area of the river where these tours take place is calm and easy to paddle. If you go on a kayaking tour with Blazin' Paddles, you can also kayak around the Black Canyon, a beautiful natural area below the Hoover Dam. A kayak Hoover Dam tour visits one of the most fantastic man-made attractions in the US, and the Black Canyon is an equally spectacular natural wonder complete with hot springs and sauna caves. If you want to extend your Vegas kayak tour, you can spend time camping in the Black Canyon, one area on the river that allows overnight camping. Although it is technically possible to kayak the entire Colorado River, there are still several sections where kayakers must get out and walk their boats to the next section. Most kayakers choose to start or end their kayaking journey close to the start or end of the river or another strategic section where they can easily plan a short trip.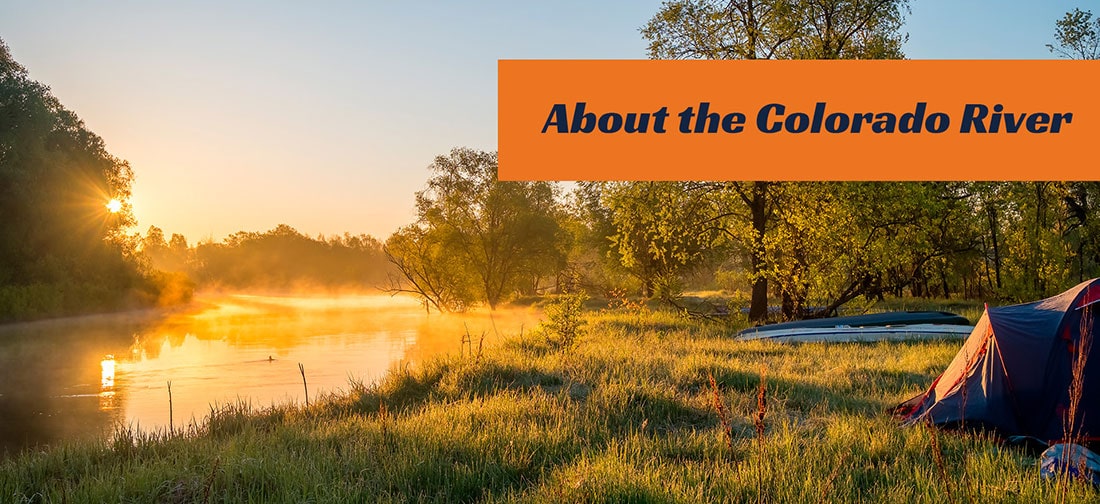 How to Prepare for a Colorado River Kayaking Adventure
Kayaking the Colorado River is not quite as simple as hopping in your boat and paddling downstream. Safety equipment is required in many parts of the river. You may also need to bring your own supplies, including water if you're planning to go solo and be out for an extended time. Permits may also be required. Having the right boat, knowing your skill and comfort level, and understanding the difficulty ratings for the water where you will be paddling are also key for a fun, safe, and enjoyable time on the Colorado River.
Water Classification
In the United States, river waters are rated on their level of difficulty using the American Whitewater International Scale of River Difficulty.
There are three classifications of moving water:
Moving water, classified as "Class A" refers to water flowing at fewer than two miles per hour (MPH). Water classified as "Class B" moves between two and four MPH. Class C moving water is water that flows at a speed of six MPH or more.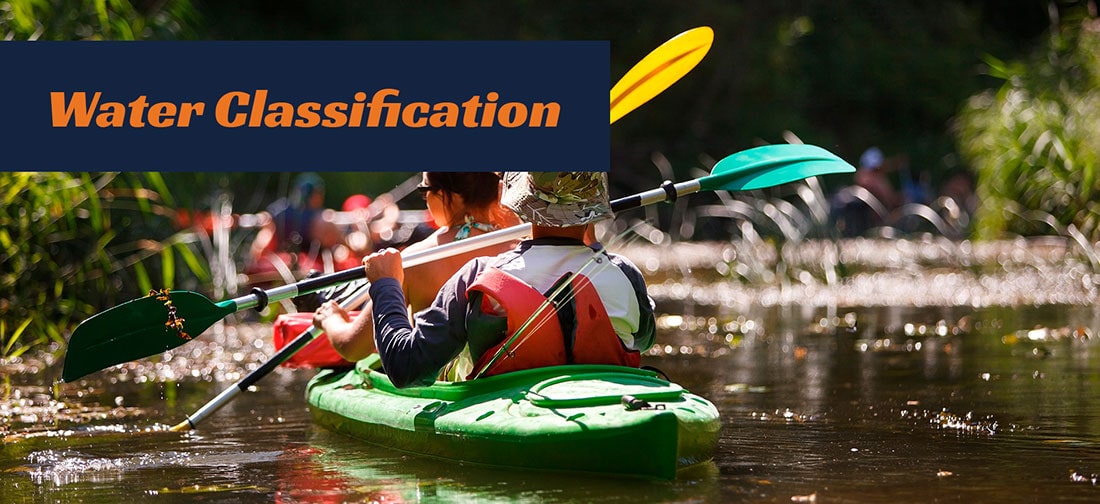 There are also six whitewater classifications:
Class I
Class II
Class III
Class IV
Class V
Class VI
Class I waters are calm and tranquil. They have small waves and few objects in the way. That makes Class I waters a great choice for people just learning how to kayak. Class II waters move slightly faster. They are characterized by clear channels that are easy to navigate and have small waves. Class III waters are ideal for more experienced kayakers. They have narrow passages and higher waves of often unpredictable heights. Precise maneuvering is often required. Class IV rapids are longer and have more challenging rapids. Scouting is often necessary to find a good route. Class V rapids are long and difficult runs. The waters in these rapids are strong and difficult to predict. Scouting is usually required to get through a Class V rapid. Class VI rapids are only recommended for expert Colorado River kayaking. Even then, they are difficult and dangerous. Commercial boats are not allowed to attempt Class VI rapids.
It is also important to note that a river's classification can change due to fluctuating water levels. Usually, higher water levels mean that rapids are more challenging. However, rapids may also become more difficult when the river's water levels drop. Natural events such as landslides, floods, and ice storms can alter the shape of a rapid and, in turn, affect its classification. Rapids may also vary in difficulty depending on the type of boat that you use. A rapid of a particular class may be more challenging for a kayak or a raft and vice versa.
Acquiring a Permit
While a permit may not be necessary for Las Vegas kayak tours arranged through Blazin' Paddles, you may need to get a permit for kayaking other parts of the Colorado River. Permits are required for boating in some areas as part of an effort to reduce human impact in that part of the river. If you choose to kayak the Grand Canyon independently from an organized group, a permit is required. Permits are generally distributed in a lottery system in February each year. Additionally, permits are also required for boating the Cataract Canyon and Westwater Canyon. Permits are also mandatory for those planning to boat the Ruby-Horsethief Canyons that extend from Utah to Colorado.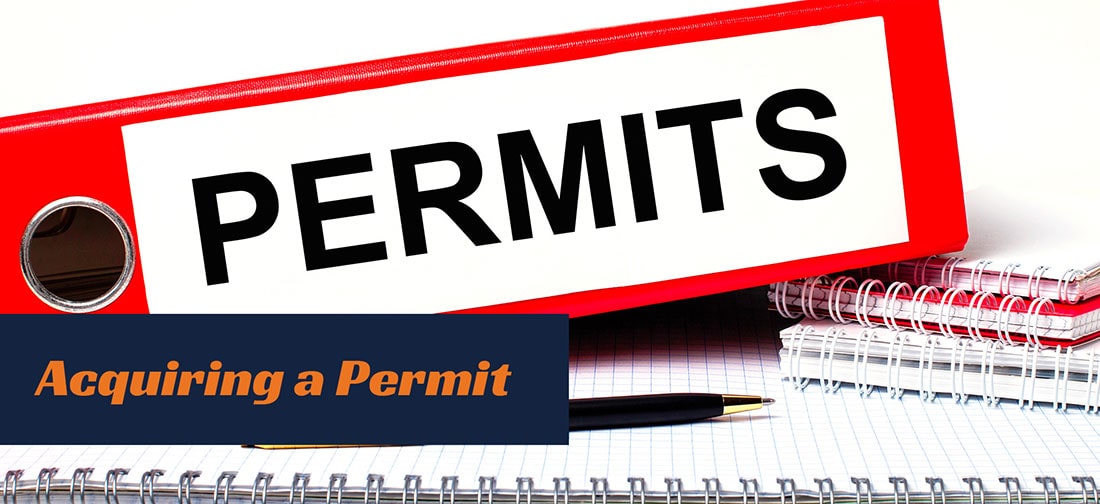 Are There Good Kayaking Places for Beginners?
While the thought of kayaking the Colorado River might sound intimidating, beginners should note that some areas of the river are better for beginner paddlers. The Arkansas River and Upper Eagle River are two good locations for novice kayakers. There are also a few spots in both the Upper and Lower Sections of the Colorado River. Generally, the Upper Colorado River is most suitable for more advanced kayakers.
Type of Boat to Use
There are various kinds of kayaks that you can use for your kayaking adventure on the Colorado River. One of the most popular kayaks is the sit-on-top style, which is easy to figure out how to use and maneuver. You will need to have paddles as well. If you have questions about what kind of boat to take kayaking down the Colorado River, a Blazin' Paddles staff member can help you out.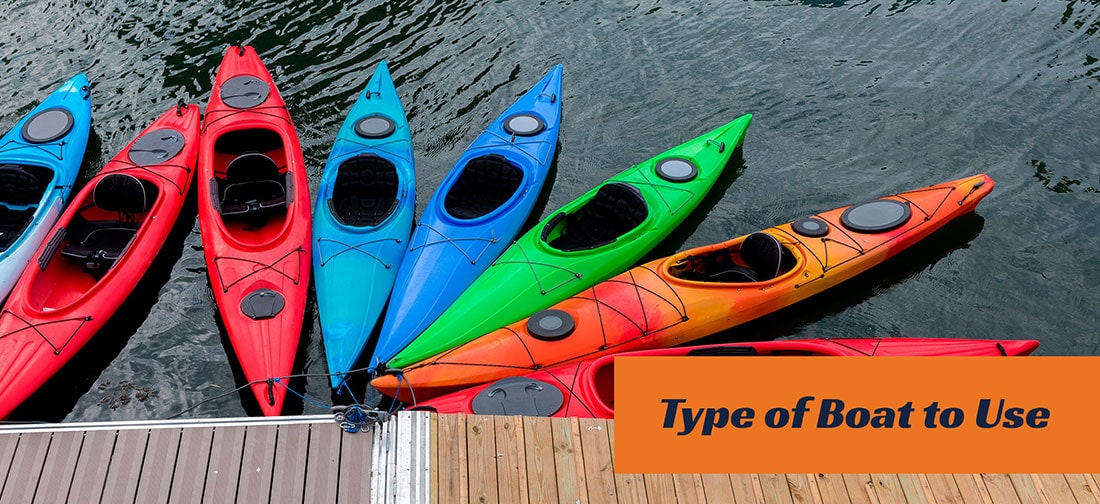 Safety Equipment
A trip kayaking down the Colorado River should always include safety equipment. Before you venture out on the boat, take note of environmental conditions. That includes trip duration, air temperature, and water temperature. If the air or water temperatures are expected to be cold, dress or pack accordingly. Lights may also be required or recommended for kayakers. You may also want to bring a whistle to call for help if necessary. If you take any medication, bring your medicines with you when you go out on the boat, and let at least one other person know of your travel plans.
Kayaking on the Colorado River is the opportunity of a lifetime. However, knowing the basics of boating will make the trip as fun and enjoyable as possible. Contact Blazin' Paddles to learn more.