Hike Highlight of The Week: White Owl Canyon
Posted on:
December 13th, 2020
Hike Highlight of The Week: White Owl Canyon
By: Lindy Doyle
If you are in the Vegas area and want to do a fun little hike and see some slot canyons, White Owl Canyon is right around the corner. It is a 3.6 mile loop trail located in Lake Mead Recreational Area and is great for outdoor activities in Las Vegas.
With some seriously beautiful scenery and metal tunnels along the way. the slot canyons themselves were formed from flowing water over the years and are about 1/2 mile long. Look out for the 'white wash' along the rocks! This canyon got its name for a reason, that 'white wash' is of course Barn Owl poop.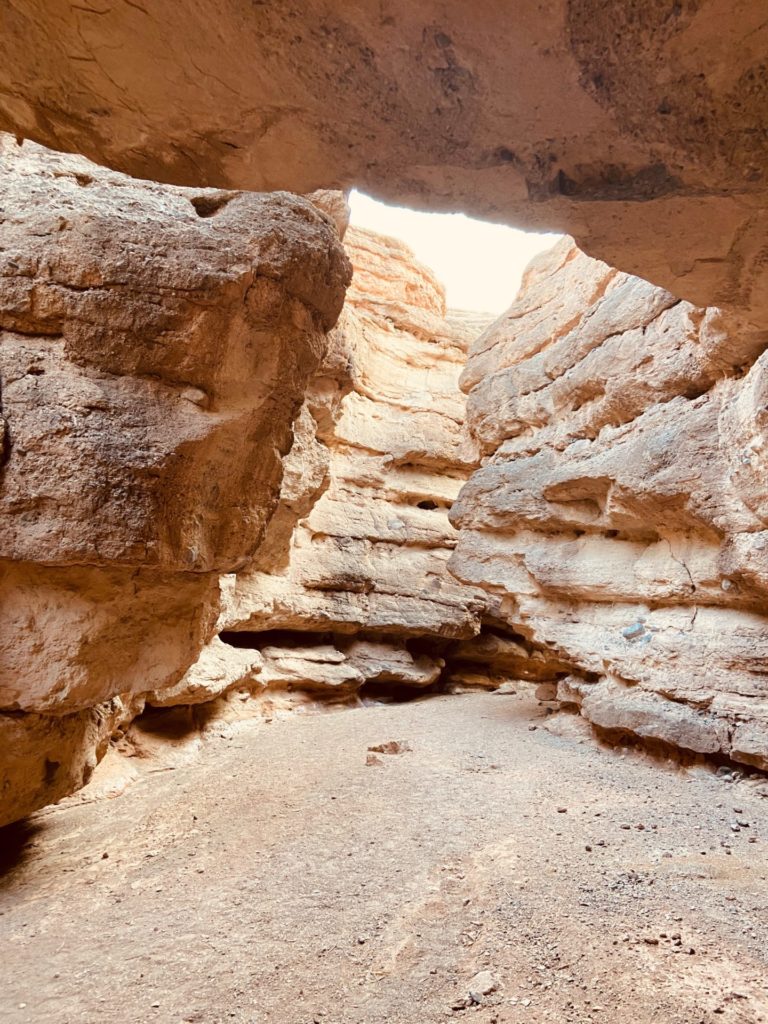 Tips:
-This is a National Recreational Area so there is a $25 entrance fee, don't forget your Annual National Park Pass!
-Download a hiking app with a map to follow. Not the best marked trail, having a location map will ensure you stay on track!
-There is a fork in the trail where you stay left, again the map will come in handy.
-Dogs are allowed on this trail, just remember the steep gravel here at the beginning and end. Make sure your pup is capable of climbing up a steep hill or light enough to carry before you head out.
-Watch your step, when you see the white wash, keep an eye out underneath for the owl pellets!
-And of course bring plenty of water! There are shaded areas but if you are going in the summer don't forget to hydrate!