Hike Highlight of the Week: Fortification Hill
Posted on:
February 26th, 2021
High Highlight of the Week: Fortification Hill- Lake Mead National Recreation Area By: Lindy Doyle
Fortification Hill is that hike that I heard about for years. Being a Boulder City local, it is a well known hike. This was also a hike I was always a little intimated of. I heard that it is tough to get to in a non 4 x 4 car (which I don't have) and that it was very difficult and pretty much straight up. Finally, I decided to suck it up and finally do it and it was an experience I am sad it took me so long to have!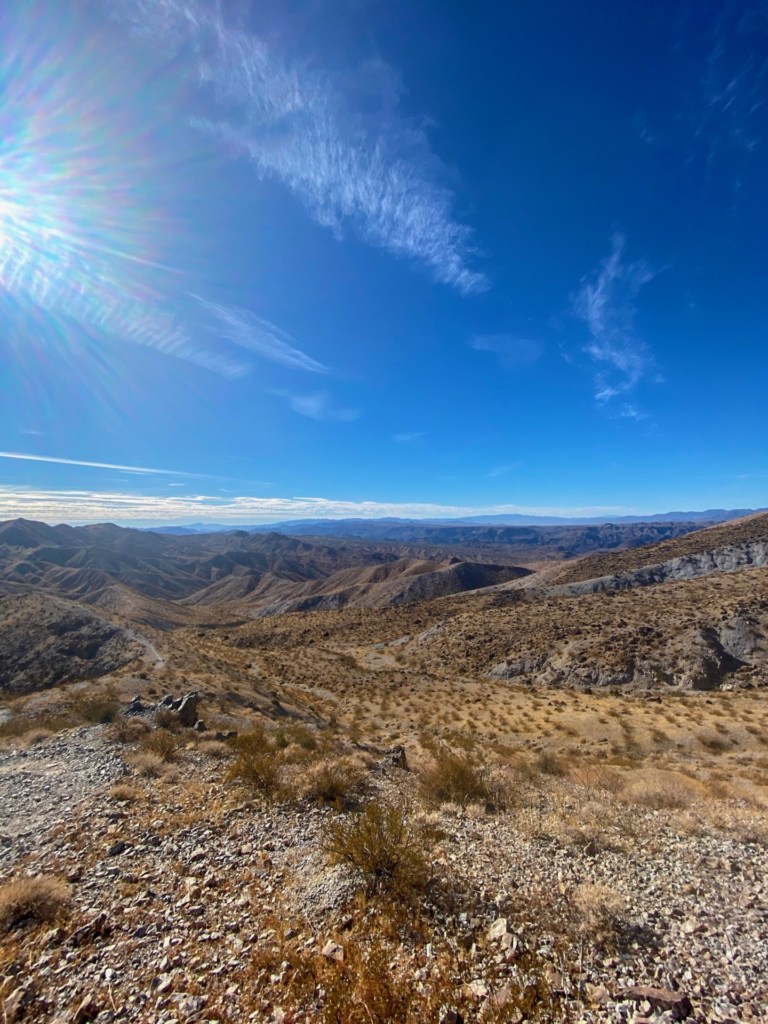 The top of the 'hill' itself can be seen from anywhere if you are heading toward Lake Mead. The tall flat black top hill, that from the road looks like a mountain going up to a flat surface. That's what makes this hike so interesting. Getting to the top involves steep hills and scrambling up cliffs, all with miles of hilly desert as your background. Once you finally get to the top it is like a whole different world. You are now on a flat surface for the rest of the walk, with black volcanic rocks.
This is an ancient mesa that over the millions of years it has spread, causing magma from the Earth to seep out of it. It was not a volcano where the magma spouted out, it was a natural occurrence over many years. As the magma welled up and came out it cooled into basalt, which is the volcanic rock you see at the top flat surface.
Such cool history, fun hike and the views are well worth the scramble up!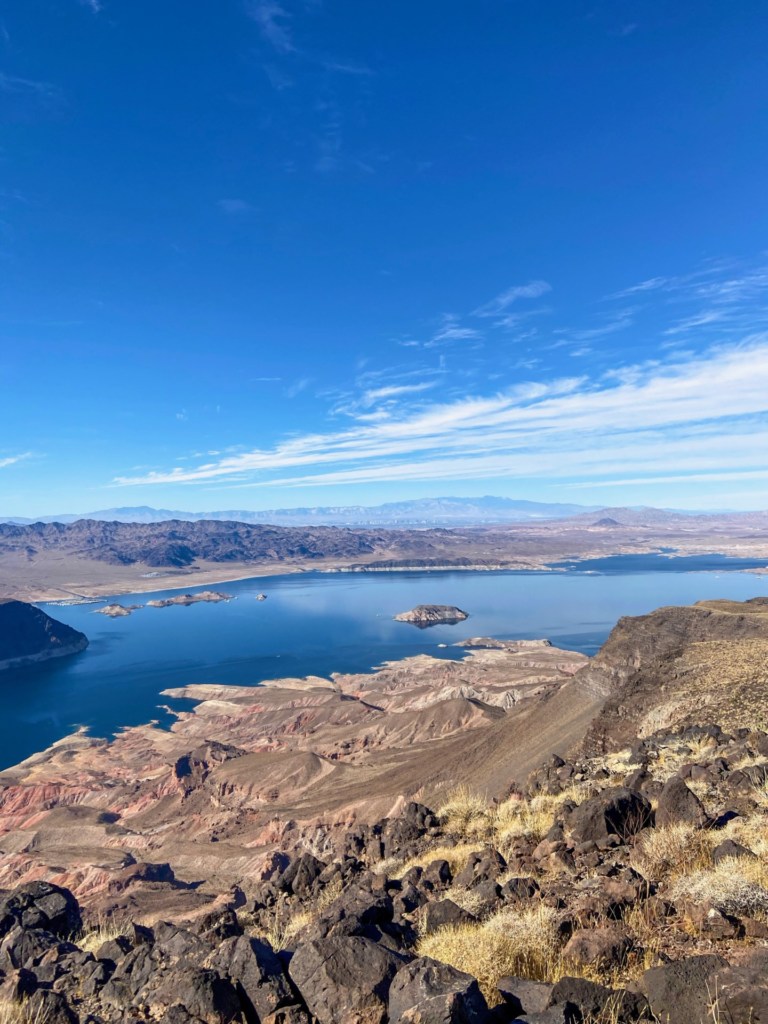 The view includes:
-Lake Mead
-Las Vegas Strip
-Mike O'Callaghan and Pat Tillman Memorial Bridge
-Desert and hills for miles
If you have some time and ready for a burning leg and booty workout, I highly suggest going out on this hike!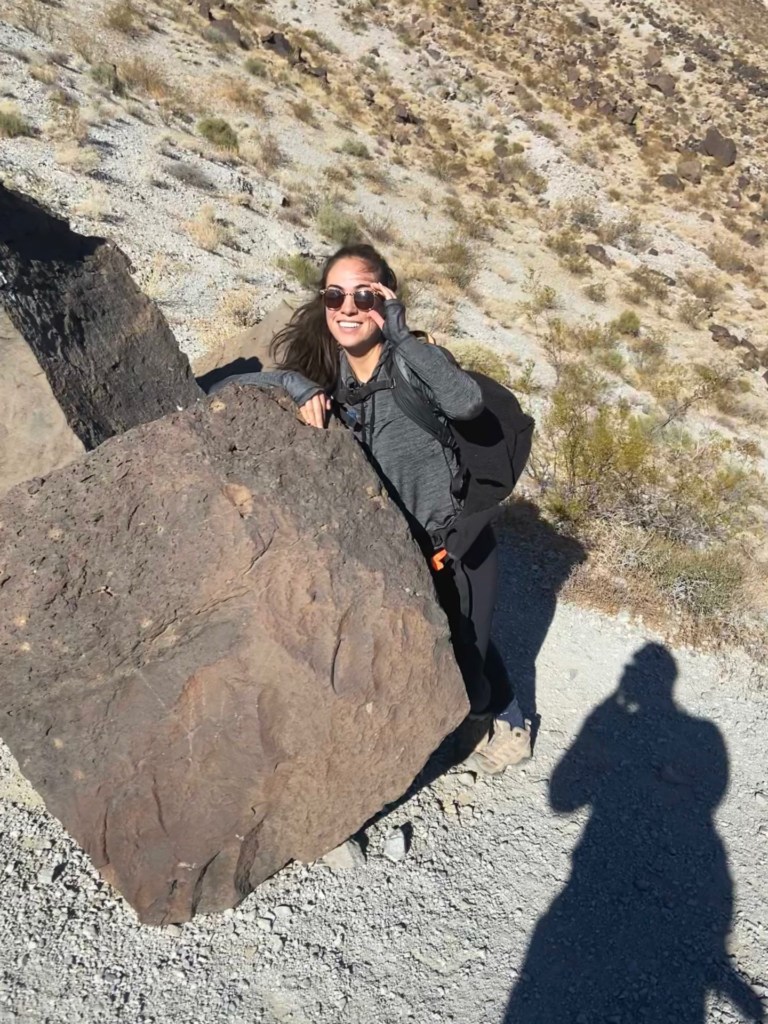 Tips:
-Make sure you have enough water and wearing the right shoes! This is a difficult hike so you want to be as hydrated and comfortable as possible.
-The trailhead is deep in the desert with hills, rocks and some off roading. I would not feel comfortable taking my Hyundai, so make sure you feel comfortable with your car getting out there.
-Give yourself some time and patience. We went fairly quickly but I had to take breaks, don't be a hero, give yourself plenty of time!