Fun Things to Do in Vegas When You're Under 21
Posted on:
September 8th, 2017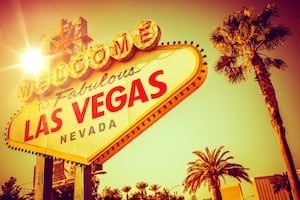 Las Vegas is best known for its gambling and lively nightlife for adults. If you are ready to visit the city of lights but haven't yet turned 21, there is still plenty of adventure to be had in the area. With beautiful waterways and picturesque scenery, Las Vegas is a mecca of fun for all ages. When planning your itinerary, consider a Black Canyon kayak trip or one of these popular activities.
Sightseeing on the Strip
You can't visit Las Vegas without at least stopping for pictures and enjoying the bright lights and amazing buildings. Stop by the fountains at the Bellagio, or take pictures of the volcano at the Mirage. There's also the light show along Fremont Street in downtown at night.
Visit the Hoover Dam
Just 40-minutes from the strip, the Hoover Dam was dedicated in 1935 and named after President Herbert Hoover. This massive concrete-arch dam lies on the border between Nevada and Arizona. Take a tour of the dam and go underground to see the electric generators, or consider seeing the dam via helicopter or SUV.
Fish on Lake Mead
With over 290 square miles of water, Lake Mead offers plenty of room to catch that big one. Popular fish include trout, bass, catfish, and crappie. The lake covers two states, and regardless of where you fish, you will need a valid fishing license. A trout stamp is also required if you plan on catching trout.
Go Hike in the Valley of Fire
Dry off and spend a half a day or a day hiking in the western desert. View a variety of bizarre rock formations, see ancient Native American petroglyphs, and see a variety of animals native to the area.
Kayak the Black Canyon
For the ultimate thrill of a lifetime, sign up for a Black Canyon kayak trip along the Colorado River. Venture into the coves, play in the waterfalls, soak in a natural hot spring and explore the land that's only accessible by water.
Blazin' Paddles offers several different kayak trips to choose from. Sign up online to book your kayak tour!