Family-Friendly Activities in Las Vegas (2021)
Posted on:
November 9th, 2021
Las Vegas may be known for its adult-oriented activities, but families with children will be happy to know that there's plenty for the kids, too! For parents who are looking for fun outdoor activities in Las Vegas that the whole family will enjoy, a kayak Las Vegas experience tops the list. There are many other cool things to do in Vegas with children of all ages, including botanical gardens and kayaking the Colorado. Whether you're planning a week in Las Vegas or an extended stay, check out these family-friendly "must do in Vegas" activities.
Kayaking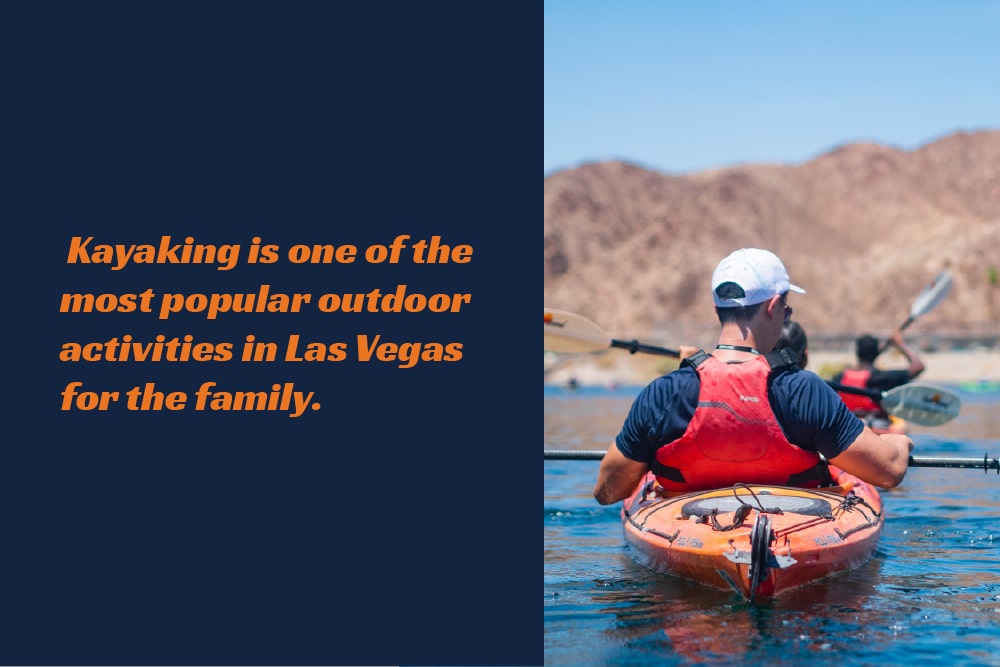 Kayaking is one of the most popular outdoor activities in Las Vegas for the family. Kayaking is unique because it is an accessible activity for people of all skill levels and ages. Whether your family is new to kayaking or you're seasoned paddlers, there are plenty of Las Vegas kayak tours to choose from through Blazin' Paddles. For families with less experienced paddlers, a half-day kayak Las Vegas tour is a popular option. You'll see some of the area's greatest natural attractions, including the Black Canyon, Colorado River, and wildlife. Self-guided Las Vegas kayak tours are also an option, and you can also sign up for a Twilight Paddle that will bring the family out to Willow Beach along the river for an evening of campfires and marshmallows. Longer full-day Las Vegas kayak tours and self-guided tours are also available for those already comfortable out on the water.
Adventuredome Theme Park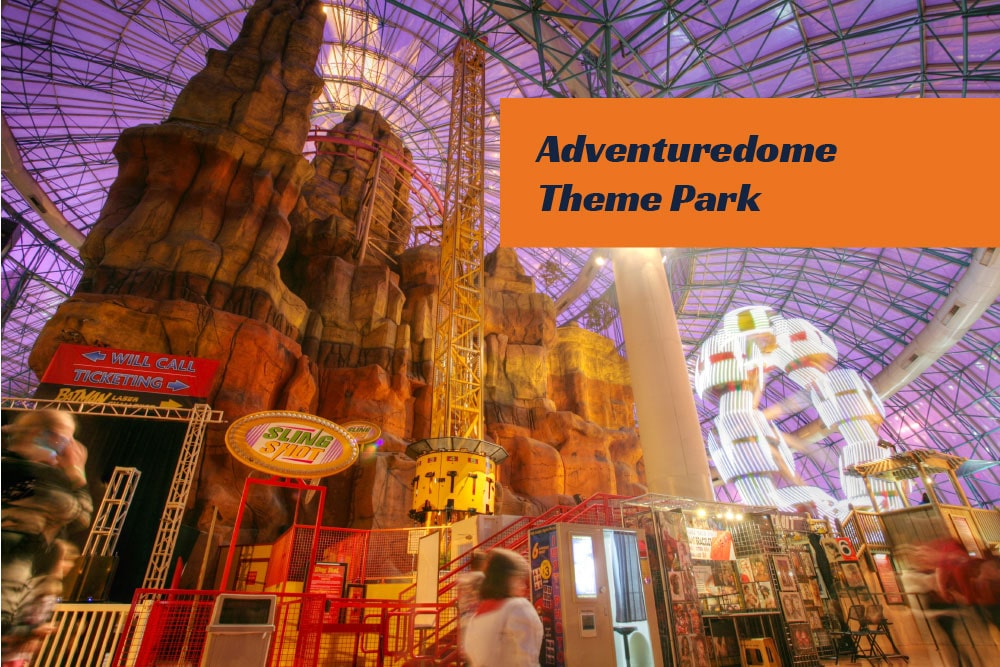 If you are looking for something family-oriented to do with the children, a trip to the Adventuredome Theme Park is in order. The Adventuredome Theme Park is in the Circus Circus Hotel, which makes it a great spot to check out if you are staying in the hotel or even if you're looking for cool things to do in Vegas for all ages. The Adventuredome Theme Park is an indoor amusement park with all the activities kids enjoy, including roller coasters, bungee jumping, rock climbing, mini-golf, a video arcade, and more. There's even a trampoline in the theme park and other amenities to break a sweat.
High Roller Observation Wheel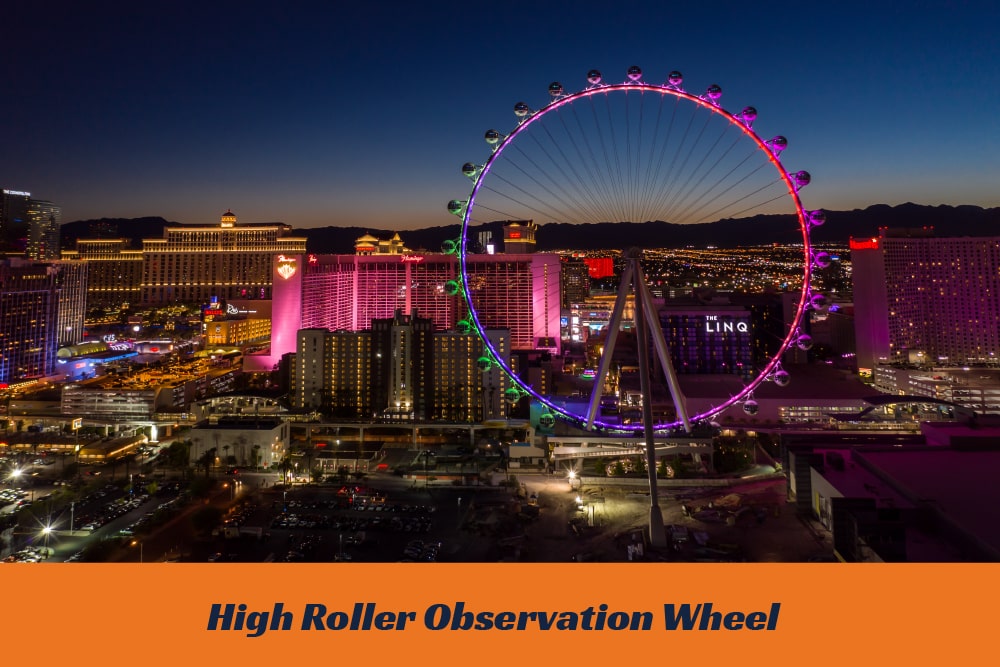 The High Roller Observation Wheel is another feature that you can see with the family. The High Roller Observation Wheel is located at the Linq. The High Roller Observation Wheel is the largest observation tower in the United States, and it offers exceptional views of Las Vegas and beyond. The High Roller Observation Wheel is located 550 feet above the Las Vegas Strip. The High Roller will give you a prime view of Las Vegas in about 30 minutes. You can get a cabin in the High Roller Observation Wheel, and depending on the cabin you choose; you can even get one with a bar included, which is a great way to enjoy a cocktail as you watch the sunset over Las Vegas.
Bellagio Conservatory
If you want to introduce your children to outdoor activities in Las Vegas, a trip to the Bellagio Conservatory is essential. The Bellagio has botanical gardens onsite filled with some of the most beautiful and exotic flowers in the Las Vegas area. The Bellagio Botanical Gardens contain a regularly rotating display of flowers, which means that no matter when you go, you are bound to find something new and exciting to enjoy. The gardens are open 24/7, so the family can enjoy a stunning floral display at any time of the day.
Venetian Gondola Rides
Whether you've already checked off the box for traveling to Venice, Italy, or you have yet to visit, a trip to the Venetian in Las Vegas is a must-do in Vegas activity. The Venetian is a gondola ride in Las Vegas that resembles the gondola rides you would get in Italy, although they are much closer to home. Four people can ride in a gondola at once in the Venetian, and you have the option to sit inside or outside if the weather is nice. You'll get inspiring views, either way, so be sure to bring your camera along to take pictures of the special occasion.
The Eiffel Tower
The Eiffel Tower in Las Vegas is one o the cool things to do in Vegas for all ages. Even if you have never been to the real Eiffel Tower in France, paying a visit to the Eiffel Tower in Las Vegas is an acceptable substitute. There is a beautiful restaurant at the top of the Eiffel Tower in Vegas. You will take an elevator made of glass on the way up that gives you inspiring views of the majestic city below on the way up, including the famous Las Vegas Strip.
See a Show
A Las Vegas vacation is hardly complete without seeing at least one show in the city. Parents should keep in mind that some shows limit attendees based on age. However, there are many shows in Las Vegas that welcome audience members of all ages. Some family-friendly shows include the Michael Jackson show at Cirque du Soleil, the Mac King Comedy Magic Show, David Copperfield, and much more. The Blue Man Group is another family-friendly show that you may be able to catch in Las Vegas, and the audience even has the opportunity to stand up and dance along.
Visit the Shark Reef Aquarium
The Shark Reef Aquarium is a special exhibit that is located at the Mandalay Bay Resort. If you are looking for a place to stay while your family is in town, the Mandalay Bay Resort is a great choice, as it has around-the-clock activities for all ages. The Mandalay Bay Resort has one of the top-rated pools in Las Vegas, which makes it a great destination if you are visiting Sin City in the summer months. For the kids, the Shark Reef Aquarium is an excellent source of entertainment.
Marvel Avengers
If there are Marvel fans amongst your crew, a trip to the Marvel Universe is a must-do in Vegas activity. The Marvel Avengers STATION is a fun place to go where the whole family can get involved. You will find scenes and exhibits based on the Avengers movies. Throughout the realistic exhibit, you can watch movies, answer questions, and participate in other interactive and fun experiences.
Mirage Hotel
The Mirage Hotel is a one-stop destination if fun is what your family is after. The Mirage Hotel has many activities for family members of all ages to enjoy. If you have kids in tow, you will want to check out three specific features: the aquarium, the rain forest, and the volcano show. The aquarium is located in the main lobby, making it an easy spot to visit if you are passing through. Even if you are stopping for a few minutes, the aquarium contains an assortment of unique and delightful sea creatures to see on display. A rain forest exhibit also highlights all the extraordinary plants and animals you may find in a natural rain forest environment. If your children have ever wanted to learn more about volcanoes, they can get their fix by attending the volcano show that starts at 8:00 PM every evening and later on the weekends.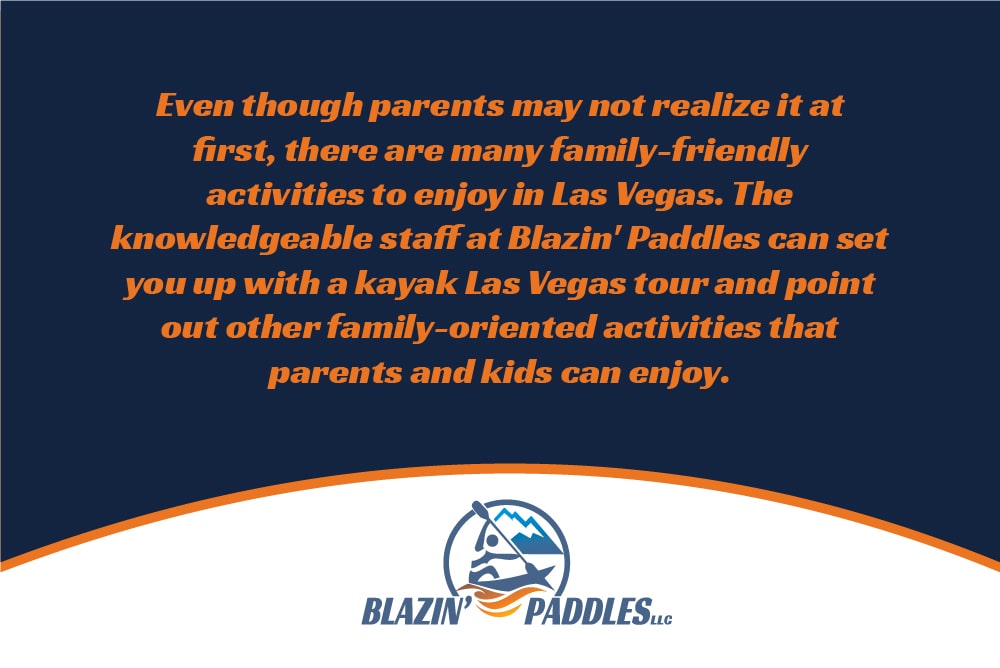 Even though parents may not realize it at first, there are many family-friendly activities to enjoy in Las Vegas. The knowledgeable staff at Blazin' Paddles can set you up with a kayak Las Vegas tour and point out other family-oriented activities that parents and kids can enjoy.