Begin Living Your Best and Healthiest Life With These Expert Tips
Posted on:
March 25th, 2021
Written by: Kimberly Thomas http://ushealthcorps.org (Photo via Pexals)
With many COVID-19 restrictions lifting worldwide, the thought of getting back to a more normal way of living is on the horizon. Although mask-wearing, hand-sanitizing, and remote activities are likely to stick around for a while, individuals are finally starting to get out and enjoy life for the first time in a year. Many are also looking for ways to start this new chapter in the best, healthiest ways possible. If you've been looking for tips to look and feel your absolute best in 2021 and beyond, the experts at Blazin' Paddles have fantastic strategies that you can begin using immediately.
Spend time outdoors.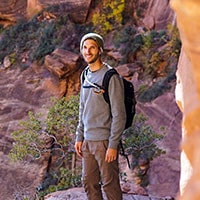 As restrictions lift and risks decrease, it is now possible to get outside and participate in fun activities that were largely unavailable for the last year. You can now go on a kayak tour with Blazin' Paddles, rent bicycles, visit public parks, attend outdoor yoga classes, and so on. Not only is engaging in outdoor recreation healthy, but the simple act of being outside can do wonders for your physical and mental health. In fact, research has shown that spending time in nature can improve your energy levels, boost your immune system, reduce chronic pain, provide you with your daily dose of vitamin D (which is essential for the proper functioning of numerous systems in the body), and enhance focus.
Become your own personal chef.
Over the past year, getting takeout and/or delivery became the norm. If you're still getting more of your meals from a delivery app than your own kitchen, it is time to make some changes for the better. No matter your skill or experience level, preparing well-balanced meals is an excellent way to stay healthy. What's more, you won't have to spend a fortune to get the foods you need to create amazing dishes. There is likely an assortment of healthy meals you can create using foods and ingredients that you already have in your pantry. Take a quick look through your current ingredients to make simple (yet nutritious) dishes.
Liven up your wardrobe.
In addition to making healthy choices for your mind and body, it is also important to do things that make you feel comfortable and confident. One effective — yet often overlooked — way to look and feel your best is to liven up your wardrobe with new clothes. If you are still working from home, or sticking around home more than you'd prefer, find comfortable clothes that don't sacrifice style. Explore new and favorite clothing retailers for a beautiful yet comfortable dress, fun tops made from soft fabrics, and pants that work well for staying in or going out.
Work with wellness experts.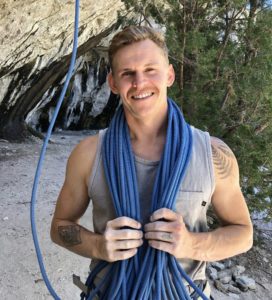 Take your efforts to look and feel your best this year to the next level by hiring your own personal wellness experts. As you strive to live a healthier lifestyle, enlisting the assistance of health, nutrition, and/or fitness specialists can get you on the right path, provide you with expert advice, and keep you accountable. You can easily find wellness services from qualified professionals through online job platforms where you can weigh and compare reviews, schedule availability, and costs.
Now is one of the best times to begin living your best and healthiest life. By making a few changes to your daily routine, 2021 can be the year that you look and feel more incredible than you ever imagined possible.
Blazin' Paddles hosts adventurous kayak tours in Las Vegas that take paddlers to the Hoover Dam, Hot Spring, and beyond. Experience the fun of a half-day, full-day, or twilight tour. Learn all about your next adventure today!