The Ultimate Guide to Planning a Group Kayaking Trip
Posted on:
August 10th, 2023
Whether you're planning to travel with family or friends or going on a corporate outing, kayaking in Nevada is a fun group activity! Planning a kayaking adventure is fun, but there are some unique considerations to think about when you are thinking of going out with a group, including skill level, experience, and fitness level. With all the Las Vegas kayak tours that Blazin' Paddles offers, there is something for everyone!
Take Paddling Lessons
You don't have to be an expert when you sign up for a kayaking tour, but knowing at least a few basic paddling strokes and safety techniques, along with the general rules of the water, will be helpful when you are on a kayaking tour. Before you go on a kayaking tour, it's a good idea to take a half-day or full-day paddling class. Knowing a thing or two about kayaking before your tour means that you'll be less tired if you know how to paddle correctly, feel safer and more confident when you're out on the river, and have more fun! Although it's not essential to take paddling lessons before you go out kayaking, taking lessons will only be beneficial in the long run by preventing bad habits and making you a better kayaker. Experienced instructors may also share their own personal stories about their kayaking experiences and lessons that they've learned, which can help you or make you think more about kayaking safety and preparation than you might otherwise.
Know the Route
Whether you're going out on a half-day, full-day, or self-guided kayak tours, at your own pace, there are numerous considerations to think about to ensure your day of kayaking is as smooth and seamless as possible. From the pick-up time, if you're arranging for transportation to the launch location and time and trip duration, you will want to consider all the logistical aspects of kayaking before the tour. If you are planning to get yourself to the kayak launch point, make sure that you study the driving directions ahead of time to figure out where you are going and how long it will take to get there. If you are starting your kayaking trip from a launch point that is remote or challenging to access, make sure you have a car that can reach the launch point, or otherwise arrange to get a ride with someone who does.
Even after you get to the launch location of your Las Vegas kayak tours, be aware of your surroundings and kayaking route. Note the landmarks you pass along the way so you'll get back to the starting point easier if you get disoriented, separated from your group, or are out longer than expected. You may also find it helpful to bring a map of the river with you so that you can figure out exactly where you are on the river and how to get back to your pick-up point if you end up paddling alone. You can also bring a GPS for assistance with directions when you are out paddling. Still, it's a good idea to bring a standard map as well because a GPS device may not always be reliable or accurate when you are out in isolated areas. If you are traveling with a group, especially with a guide, you might not need to bring your map and GPS. However, at the very least, you should ask your guide if you will end the trip at the same place you started. Often you'll end in a different location, which may mean that the trip back is longer or shorter than the first leg of the journey.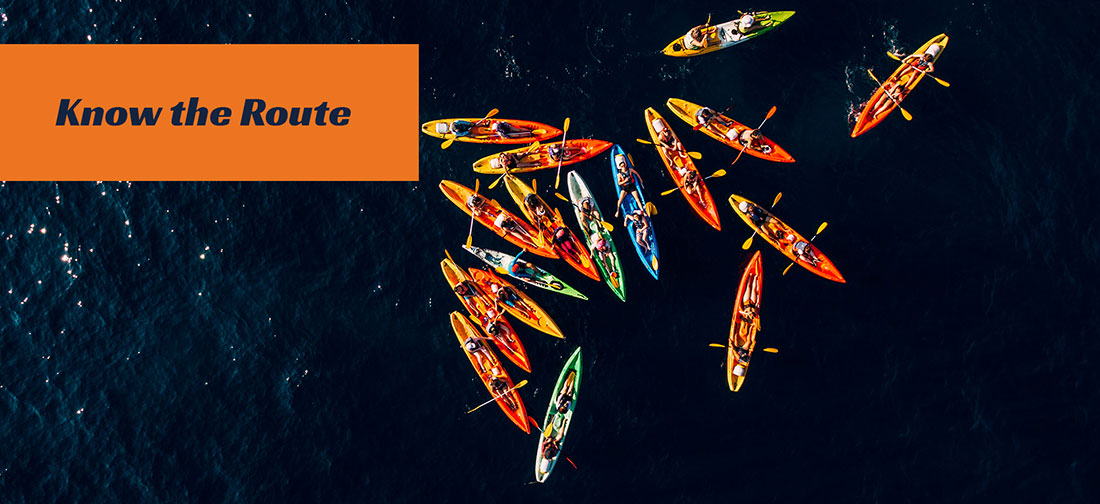 If you're planning to go elsewhere after you go kayaking or if you have asked someone to pick you up when the tour ends, it's a good idea to know when you will likely reach the pick-up point. Note that other factors can change that influence the time your trip ends, including the weather, how many stops you make along the way, and your skill level or the skill level of your fellow paddlers. If you encounter strong headwinds on the way back, for instance, it might take you longer to reach the kayaking shuttle pick-up spot, especially if you are tired and don't have the same energy levels as you did when you started out on your journey. If you are going on a multi-day kayaking trip where you will be spending the night at a campsite or alternate location, you'll want to think about getting to your day's end destination. Keep in mind that, as a general rule, when traveling with others, you are only as fast (as a group) as the slowest paddler. If there are beginners or people who are less active and fit in your Las Vegas kayak tours, leave extra time to reach your destination for the day. If you're going out on an evening tour, it is always a good idea to bring extra lights to improve visibility in case you end up paddling after dark.
Check the Forecast
Knowing what kind of weather you might expect on the day you are scheduled to go kayaking in Nevada is helpful, but if you want to make sure you're truly prepared, it is even better to plan for the unexpected. For instance, if you plan a day-long trip, consider packing extra layers to ensure you are warm and comfortable, even if conditions change. If your Nevada kayaking tour starts earlier in the day, you might want to consider bringing or wearing gloves and warm socks to keep your extremities warm in case the temperatures are cool. Be sure to pack layers as it will likely warm up during the day, and don't forget your sunglasses and sun protection for daylight hours! Bringing extra lighting for sundown, such as a flashlight or a reflective vest to help other boaters see you, is never a bad idea.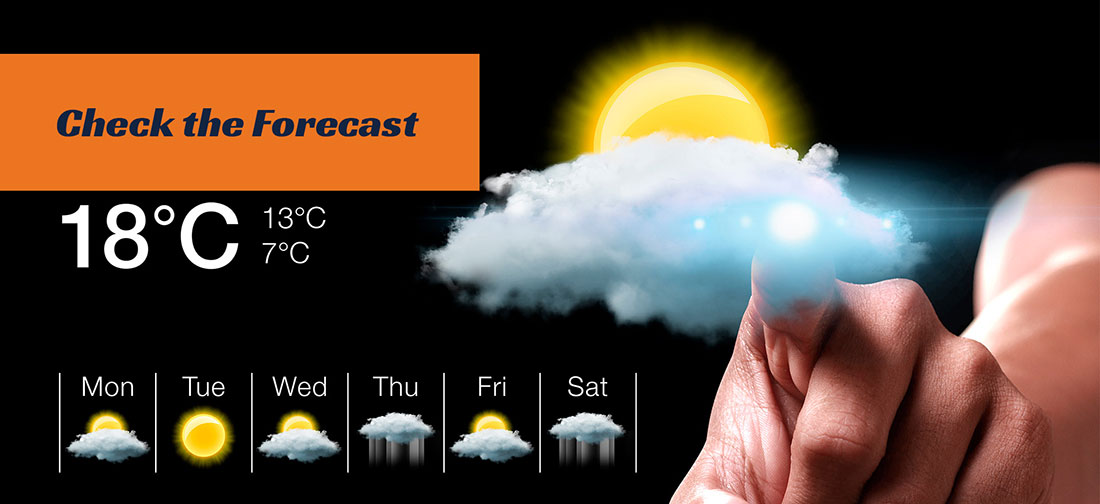 Think About the Basics
Of course, if you are out kayaking in Nevada all day, you should ensure that you have enough food and water on hand to get you through the journey. If you have the space to pack extra supplies, even better! Lightweight and easily transportable foods like bananas, power bars, and gel packs are good bets, along with plenty of water. If you are camping overnight, think about the wildlife that might be in the area, which may include everything from raccoons to bears. If there's a chance you will encounter more ominous wildlife, bring extra supplies like bear bags to make sure the group stays safe.
Safety First
Whether planning a solo Nevada kayaking excursion or going out by yourself, safety should always be at the top of your mind! If you don't have back-country wilderness first aid experience, it is a good idea to invest in a basic first aid kit with remedies such as band-aids, antibacterial wipes, and sun protection, if nothing else. If you or someone you know has particular concerns like severe allergies, you can also bring remedies for those ailments.
Contact Blazin' Paddles today for more info and to sign up for an unforgettable kayaking tour and other Las Vegas activities!