Is October a good month to go to Las Vegas?
Posted on:
October 20th, 2022
If you're planning to visit Las Vegas in October, you'll find that there is plenty to do. This time of year, the weather starts to cool down, and the Southwestern landscapes have even more magnificent colors. If you're looking to get away from the city, kayaking is a perfect choice to see the region's most spectacular natural sights and wildlife. There are other great activities to enjoy in Las Vegas, including fun for the whole family!
Kayaking
If you are hoping to find memorable outdoor activities in Las Vegas that your whole family will enjoy, sign up for a Las Vegas kayak tour. A kayak Las Vegas tour, such as Blazin' Paddles, allows you to experience the grandeur of the Colorado River and its most famous features. Depending on your kayaking experience level and familiarity with the area, you can sign up for a guided tour with an experienced guide or choose a self-guided adventure like the Willow Round Trip tour, which is about a 4-hour self-guided trip down the Colorado River. With a self-guided tour, you have the option to either spend the entire time kayaking or cruising up and down the Colorado River or stop at beaches and scenic spots along the way for swimming, sunbathing, and a picnic.
If you like the sounds of kayaking the Colorado, but you don't have enough experience yet to feel comfortable going solo out on the water, you may want to check out the Guided Half-Day Tour instead, which starts with a group meetup at 11:00 AM, followed by a launch at Willow Beach and a day's worth of paddling. You will spend the day kayaking and return at about 3:00 PM. The tour has a rating of "Easy," and you can stick as close to shore or venturing as far out as you want. You can also explore specific sites in the area, such as the world-renowned Emerald Cave. If you sign up for an Emerald Cave kayak tour, you'll have the benefit of visiting the cave at the ideal times for seeing the waters shine with their famous emerald green hue.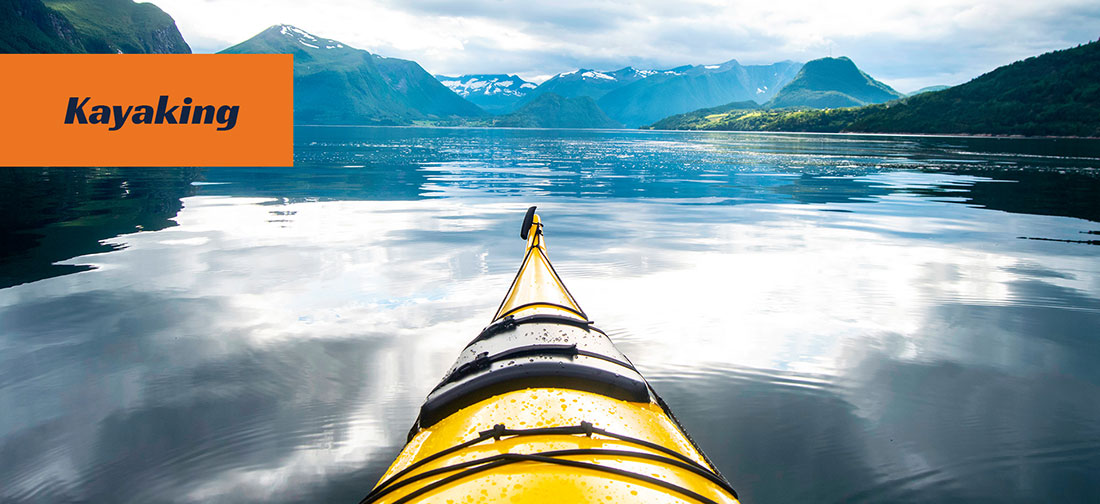 Las Vegas Pools
While many people associate swimming in pools with warm weather, you can actually swim outside well into the fall in Las Vegas. The city is home to many beautiful pools, and it's always easy to find a pool party or two if you want to enjoy the local scene. If you're thinking of taking a dip in the water, be sure to call ahead of time to see if the pool you're considering swimming in is still open. Many hotels close their pools during October, which also brings an end to pool parties. However, you may also get lucky and find a resort with a pool that stays open until the end of October or even later. Hotels may also vary in their policies for admitting non-hotel guests, so it's also a good idea to inquire about their policies before you make the trek over.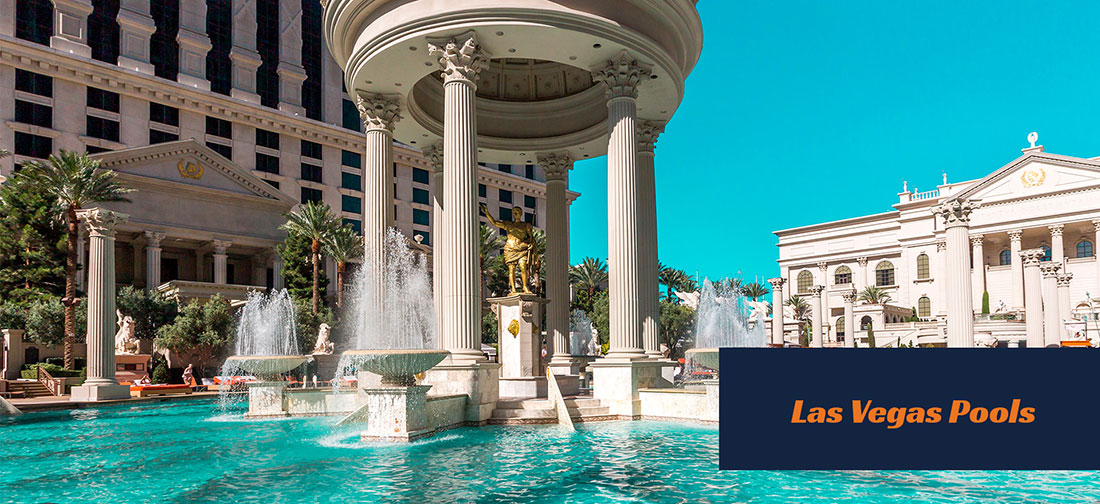 Grand Canyon
The Grand Canyon tops the list of all the outdoor activities in Las Vegas that you can enjoy in October. The Grand Canyon is one of the most popular outdoor recreational places in the area, but it is arguably at its best in October when the temperatures cool off a bit, and you can enjoy the park with fewer crowds. The Grand Canyon has many excellent hiking trails you can explore on foot. There's also a visitor's center with a plethora of information about the Grand Canyon and the area's natural history. If you decide to enjoy a picnic at the Grand Canyon or want to stop for some memorable photos, there are plenty of opportunities for that as well.
Sports Games
While it might not be the first thing that comes to mind, sports games in Las Vegas are one of the city's biggest attractions during the late fall through early spring months. The National Hockey League (NHL) season starts in October and runs through April. The city's favorite team, called the Vegas Golden Knights, has a jam-packed schedule throughout October, which draws many avid fans to the area. If you're visiting, consider going to a game during the week rather than on a weekend when sports venues are much more crowded.
Halloween
Halloween takes place at the end of October each year. It's a much-celebrated holiday across the US, but it is especially popular in Las Vegas. Las Vegas, as you might guess, has many adult-themed Halloween parties. There are Halloween-themed club nights, costume contests, haunted houses and hotel tours, and much more. These exciting events occur along the Las Vegas Strip on Halloween and the week preceding the holiday.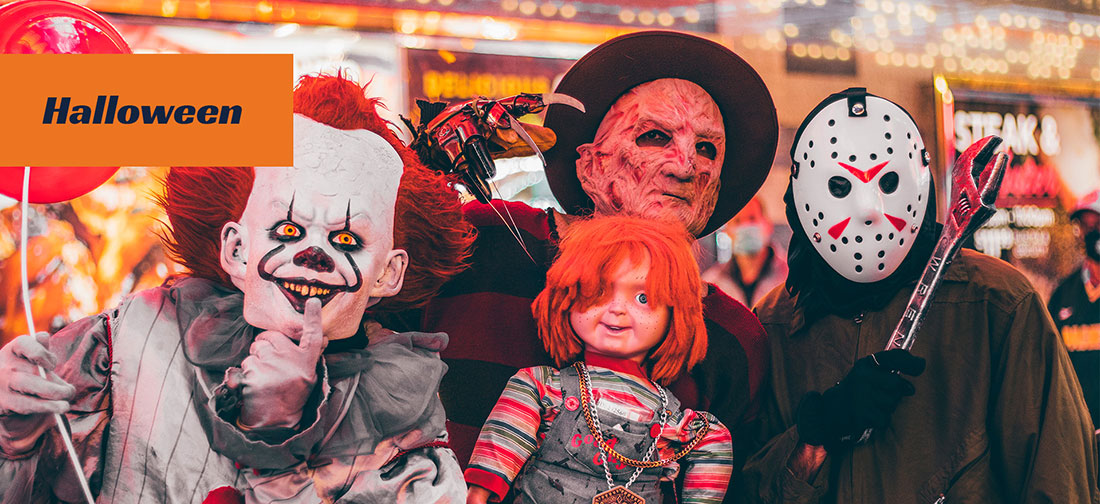 Cirque du Soleil
If you're thinking of heading indoors, Cirque du Soleil is a great place to check out. Many great acts go on here, including The Beatles Love, Mystere, Michael Jackson: ONE, and O By Cirque du Soleil. If you're going to Cirque du Soleil with a group, consider that there are often special prices for large groups and corporate gatherings.
Weather in October
The weather in October is nearly unbeatable. You'll avoid the summertime heat this time of year while benefiting from little rainfall. The average temperature in October is 84 degrees Fahrenheit, and the city receives about 0.5 inches of rain. Sunshine is generally abundant throughout the day, and mornings and evenings are generally the coolest times during October. If you're wondering what to pack, it's a good idea to bring plenty of layers, gloves, and socks if your hands and feet get cold.
What to Wear
Trying to plan an outfit for fall can be a challenge! Dressing in (or packing) layers is essential to succeed in the Las Vegas autumn climate. For walking around during the day, you may want to wear simple and comfortable clothing such as jeans, shorts, and a t-shirt or long sleeve shirt. Since it gets colder at night and can be cool in the mornings, you may also want to bring a light jacket or windbreaker. Although it doesn't rain much in Sin City in October, it doesn't hurt to pack a light rain jacket into your suitcase.
Since the city has abundant sunshine and blue skies throughout the year, you'll also want to pack sunscreen, sunglasses, and a hat. If you plan on going on a Vegas kayak tour, pack your swimsuit in your bag if you decide to go swimming while out kayaking. You might also want to bring waterproof shoes and pack an extra set of clothing in case you get wet while you're boating. If you're planning on going out to shows or casinos, bring nice clothes for the evening as well.
From a Las Vegas kayak adventure to catching a great show on The Strip, there are many great activities and events to participate in when you are in Las Vegas. Contact the friendly and professional staff at Blazin' Paddles to learn more about kayaking in October and all the other great events you can enjoy.