How to Prepare to go Kayaking in Vegas
Posted on:
April 28th, 2022
Going on a kayaking adventure is something fun to look forward to. However, you'll also want to make sure that you are prepared for your excursion out on the water. There are some considerations you will want to keep in mind before you set out and while you are out kayaking to ensure you have a smooth, pleasant, and enjoyable ride. The knowledgeable staff at Blazin' Paddles can provide all the details you need to know in order to make sure your Las Vegas kayak experience is memorable in a good way.
What are the Benefits of Kayaking?
If you are looking for good reasons to sign up for Las Vegas kayak tours, there are many good excuses for jumping in the boat and getting out on the water. For starters, going kayaking in Vegas is a good workout. Whether you are looking to stay in shape on a trip to Vegas or you are getting a head start on a beach-ready body for the summer, kayaking is a great activity that provides aerobic endurance and will help tone your muscles. Kayaking is also a good low-impact activity, so it is a good option for those who are looking to avoid more strenuous outdoor activities. And if you are looking for a way to escape the hustle and bustle of daily life and even spend more quality time with family, friends, and loved ones, kayaking is the perfect activity. Going out on the water puts you in touch with nature and is a great way to unplug from the demands of daily living. While there is plenty of time to unwind and bond with loved ones on a Las Vegas kayak adventure, you can also go out for a picnic after your kayaking excursion or stop at one of your favorite beaches along the way for some quality photos and memories.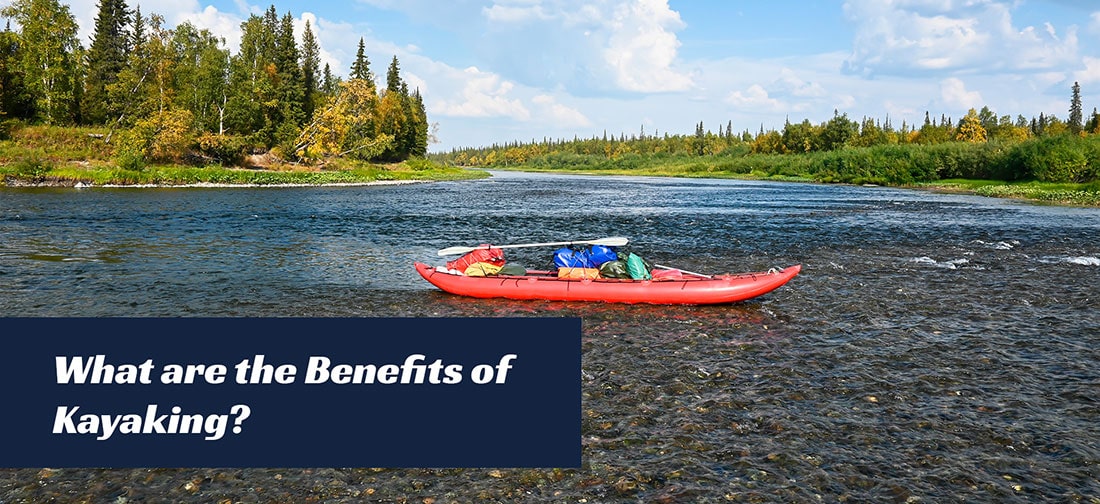 What Kayaking Equipment do you Need?
When you go out on a kayak Las Vegas expedition, you'll need to provide some of your own equipment and gear, while Blazin' Paddles will provide some of the gear as well on your Las Vegas kayak tours. At a minimum, the basic kayaking equipment you should have includes:
Kayak
Paddles
Life Jacket
Bilge Pump
The kayak is one of the most basic and essential items you will need when you're out kayaking in Vegas. There are several different kayaks available. If you go with an experienced group such as Blazin' Paddles on a Las Vegas kayak trek, your guide will help you choose the right kayak based on your skills, experience, and interests. One of the most popular kinds of kayaks, especially for beginners, is a sit-on-top kayak. Sit-on-top kayaks are easier to get into and out of than other kinds of kayaks. They are wider, which makes them more stable and therefore a better option for beginners. Sit-on-top kayaks are also a good choice for people who are planning to venture out on relatively flat and calm waters. Inflatable kayaks are similar to sit-on-top kayaks. However, inflatable kayaks can be easily stored when not in use, which makes them a popular choice for camping or when you are kayaking and need to transport your boat longer distances. Recreational kayaks are another excellent choice for beginner kayakers. A recreational kayak has a larger opening than a touring kayak for Las Vegas, making them easier to enter and exit and more stable. Recreational kayakers are also shorter than touring kayaks, so they are easier to paddle but don't go as fast. Therefore, recreational kayaks are ideally used in calmer waters and when you are traveling shorter distances. For more advanced kayakers, touring kayaks and whitewater kayaks are good options. Touring kayaks are long and narrow in design. They have smaller cockpits compared to sit-on-top boats, which means they are designed for speed and efficiency. Touring kayaks are a good choice for more experienced kayakers, as they can flip more easily than broader kayaks. If you are planning to go out on a day-long kayaking tour, consider a touring kayak if you know how to safely get back into the boat if you capsize out on the water. As the name suggests, whitewater kayaks are ideal for kayaking in situations where the water is a bit rougher.
Once you have the kayak you want, you will also get the right paddles for the boat. Like the kayak itself, the paddles you receive with your kayak will be designed for the adventure you are planning to go on and your ability as a kayaker. You'll get a bilge pump to remove excess water from the boat regardless of the boat you choose, and if you go out on Las Vegas kayak tours, you will receive a life jacket.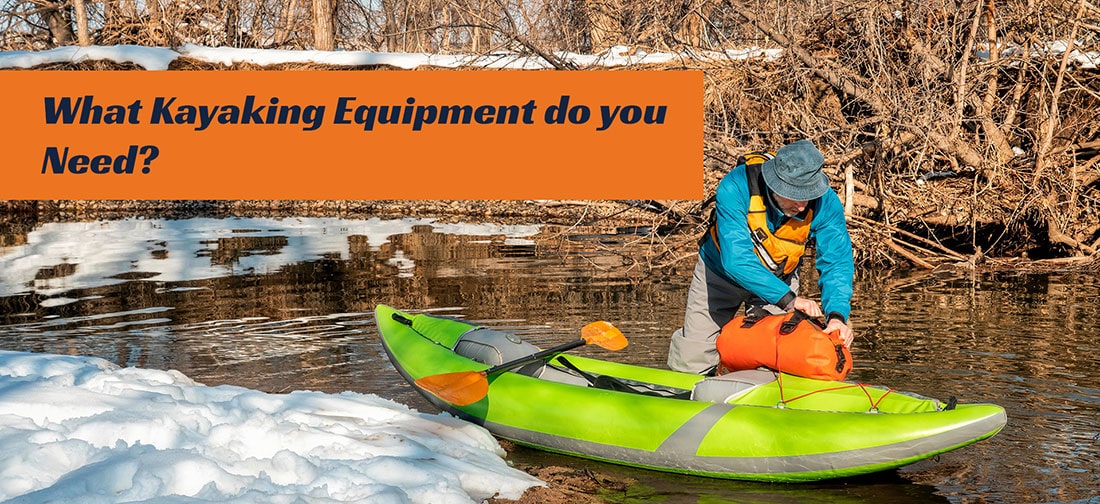 Entering and Exiting the Kayak
For safety and convenience, it is a good idea to know how to properly and safely get into and out of your kayak. It takes a bit of practice, but once you get the hang of it, you'll be able to enter the kayak out on the water and from other strategic locations such as the shoreline or a dock. Getting in the kayak from the shore is a good way to start, as it is also the easiest option, particularly for people who are just learning to kayak. The shoreline may be at the nearest river, lake, or ocean. Ideally, you should start with the calmest body of water possible. To start, get into the kayak and push yourself forward in the boat using your hands. Keep pushing yourself forward until the boat is in the water far enough so that you are floating on the surface. It is important to note that the shoreline and the water conditions that you are starting in will largely influence how simple it is to enter the water. You'll want to keep some crucial tips in mind, no matter which type of water body you use to start kayaking in Vegas. One of the best things you can do is start with the boat parallel to the shore. Then, position yourself so that the paddle sits at a 90-degree angle to the seat. Half the paddle should be resting on the shoreline, and the other half should be resting on the bat. Move your way into the seat slowly by sitting on the paddle on the shore and maneuvering your way into the boat. Making a conscious effort to move quickly and stay balanced will make the entire process much easier. When you are in the boat, the last step is to start paddling quickly, horizontally from the shoreline. You can also use the paddle to push off from shore if you need extra momentum.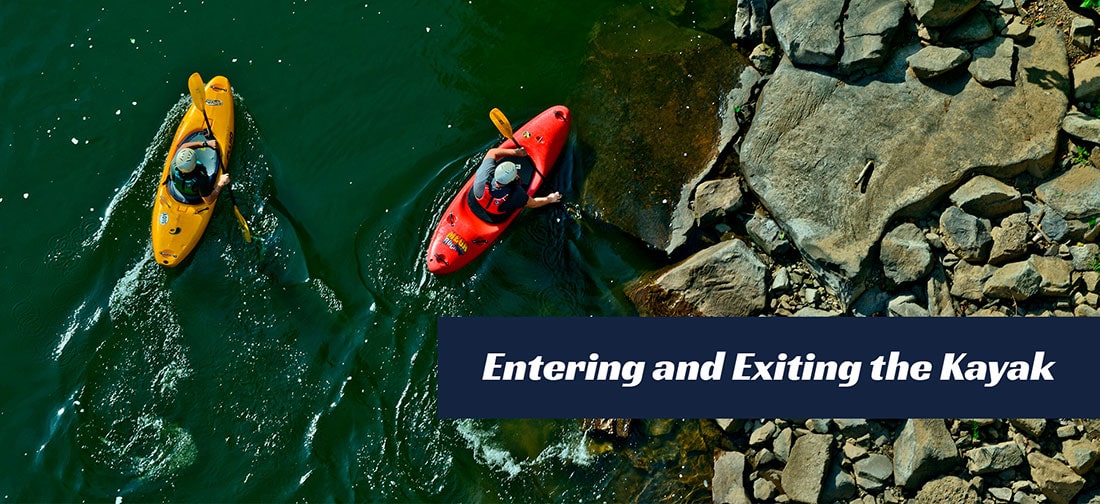 What to Pack and Wear
Once you've settled on a boat that you want to take out for a spin and you make sure that you have all the right equipment, you'll want to think about all the gear that you need to bring. At a minimum, you should pack a change of clothing and a towel in case you get wet, even if you don't originally plan to go out for a swim. Sunscreen is another essential item that you will want to have on hand, and you should consider bringing bug spray if you'll be kayaking in the spring and summer months.
If you have questions or need help preparing for your kayaking in Las Vegas adventure, contact Blazin' Paddles for assistance today.