How to Make the Most of Your Kayaking Tour
Posted on:
August 30th, 2021
By: Derek Edwards https://dedwards.me/
Are you interested in learning how to kayak? Or, are you a seasoned pro who's looking for a little adventure? Kayaking tours are perfect for newbies and advanced kayakers alike. Here's some tips on how to make the most of your tour and what to expect when you hit the waters.
What is a Kayaking Tour?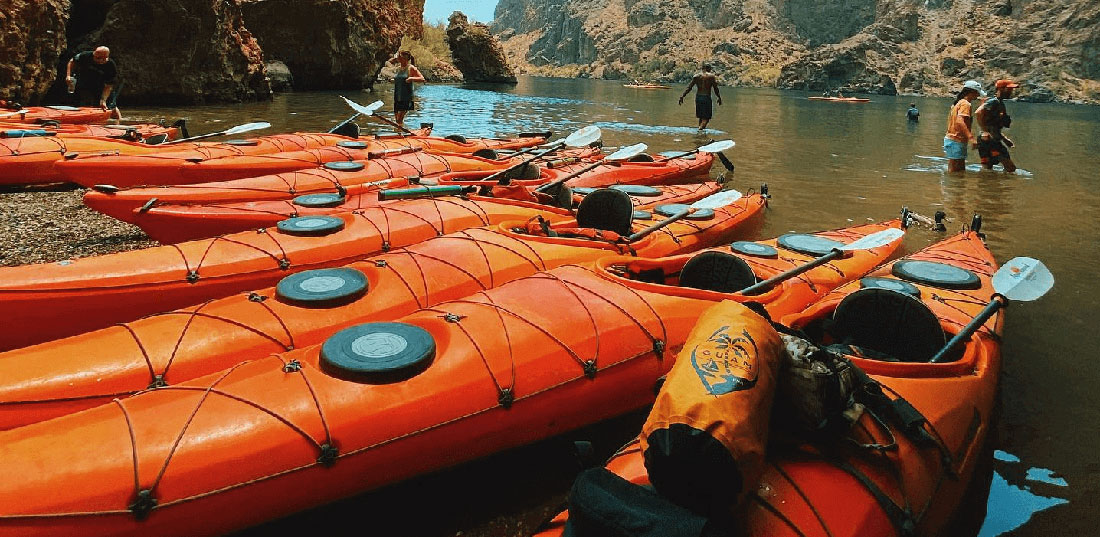 A kayaking tour is just what it sounds like. It's a planned kayaking trip with a guide that will take you through set courses. Kayaking tours are generally available to all levels of kayakers, though there are some that offer advanced or immediate courses. Tour guides will be able to help keep you safe, as they know the area well and can offer advice and anecdotes along the way.
Where should I go to kayak?
When you're planning your vacation—a kayak-focused one or otherwise—you'd be surprised at how many states in the U.S. have kayaking tour options. From the Great Lakes to the Pacific or Atlantic to Las Vegas (yes, there's even kayaking in Vegas!), it's likely there will be a guided tour available to you.
What if I've never kayaked before?
Even if you're not an avid kayaker, you can try it for the first time when you're on the tour. In fact, one of the best ways to learn how to kayak properly and safely is with an experienced guide who knows how to teach.
There's so much to learn about kayaking from what kayak paddle size is right for you to the best type of gear you should bring on each trip. A guided tour will help you understand if you want to continue your kayaking adventures into something that you want to invest in, as well as what kind of gear is optimal for you.
Know What's Included in the Kayak Tour Package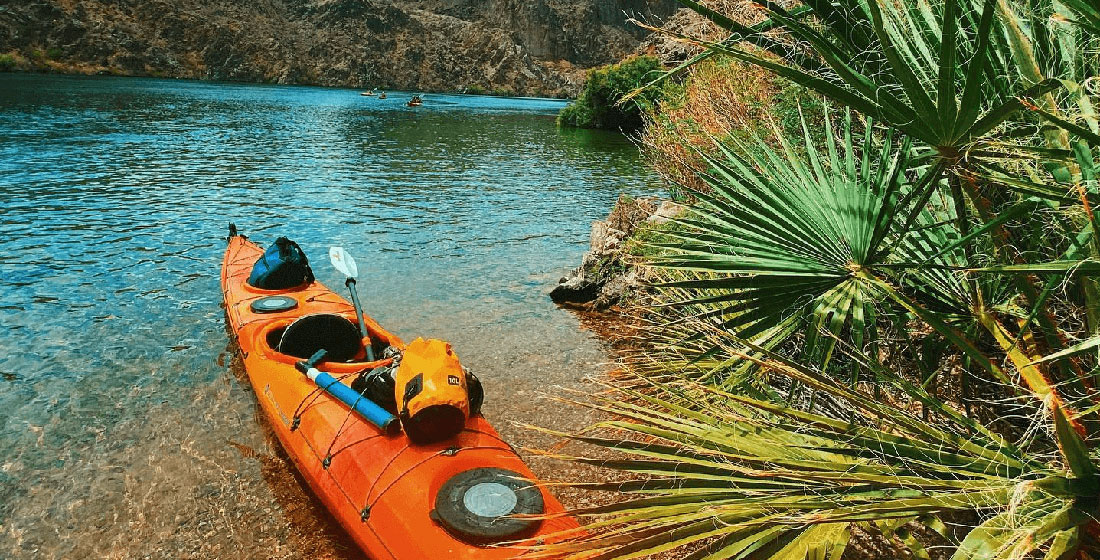 No matter where you'll be kayaking, schedule and reserve a tour in advance. A kayak tour company will generally offer packages that include kayaking equipment, guides, and water. There are some that may not offer all of these amenities. Additionally, make sure you know what will be offered and what other gear you'll need to bring, such as drybags, sunscreen, sunglasses, etc.
In some areas, shuttle services are offered so that you don't have to travel to the destination. You'll be picked up with the rest of your group, will get to know the guide before you hit the water, and can get comfortable with the people around you.
Stay mindful of the rules around alcohol consumption. Generally, drinking before or during the tour isn't allowed for safety reasons. Once you get back to your destination, feel free to unwind with a drink of your choice.
Blazin' Paddles Offers Tours to All Types of Kayakers
Believe it or not, Las Vegas is a hotspot for kayaking. Blazin' Paddles helps the National Park Service preserve natural and cultural resources around the area by providing guided excursions so as not to disturb the local environment. Our professional guides are here to teach you about kayaking, but also about the natural surroundings that you'll see in the middle of a desert.
Still have questions? Check out our FAQ page that tells you all you'll need to know about our kayak tours including what you should wear, where you should stay, and everything you should pack to be prepared.