7 Best Kayaking Places To Paddle in Texas
Posted on:
April 13th, 2021
Written by: Eric from FlipOutdoor – http://FlipOutdoor.com
Due to the availability of affordable fishing kayaks and the hobby's unique charm, many people have taken up kayaking. Once you learn the ropes and become a proficient paddler, you'll want to experience paddling in other places. One of the best states in the US with huge a variety of kayaking destinations in Texas.
Texas is a haven for kayaking and canoeing because it is blessed with several great waterways, lakes, and reservoirs perfect for paddling. If you are a paddling enthusiast and plan on a kayaking trip to Texas, you must become acquainted with some of the must-visit places to paddle.
For those planning to visit Texas for kayaking the following section contains our carefully compiled list with kayaking places that vary from peaceful, urban waters to secluded, rapid-filled rivers. All the places on our list have excellent boarding facilities and are well connected. Our list will help both the beginner to the experienced kayaker to find a perfect place in Texas to kayak.
The list of 7 best kayaking places to paddle in Texas-
1. The Brazos River
Spanning 840 miles, the Brazos River is one of the longest rivers in America. Kayaking in this river is both a peaceful and a scenic experience. This river typically offers a mild, relaxing ride. But during dam releases and storms the river can swell and increase the number of rapids for kayakers.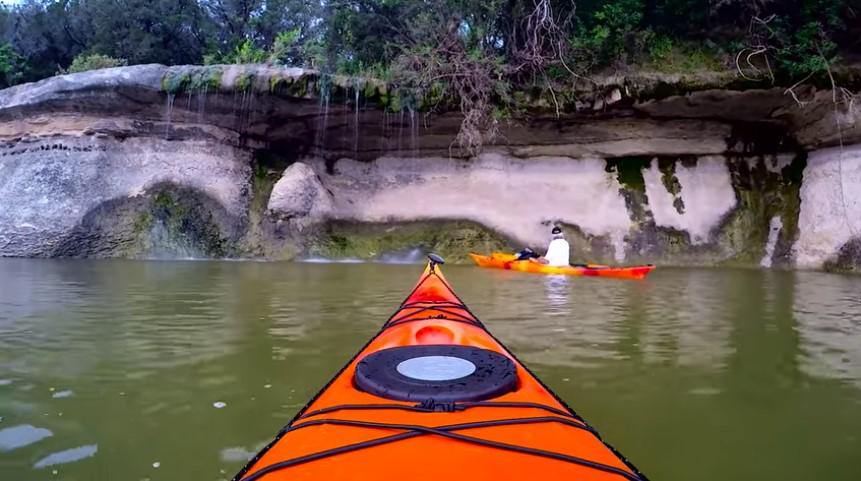 2. The Neches River
Flowing through East Texas, the Neches River is for you if you are looking for a quiet and private kayaking experience. Texas wildlife like birds, reptiles, and even alligators are known to live in the region.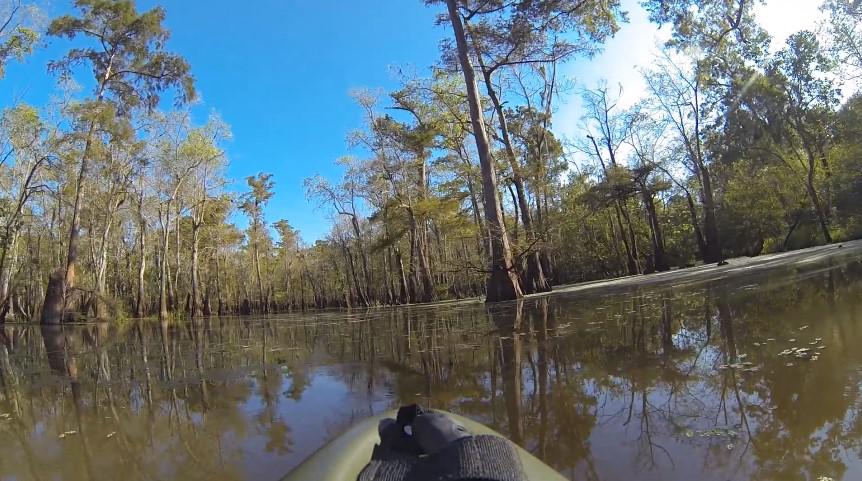 3. The Guadalupe River
Located near New Braunfels, the Guadalupe River is a popular tubing river also a hotspot for kayakers. This river has calm waters to Class III rapids- something for all! As a bonus, the Guadalupe River is spring-fed. You'll enjoy cool and crystal clear waters on a kayaking trip in this popular Texas waterway.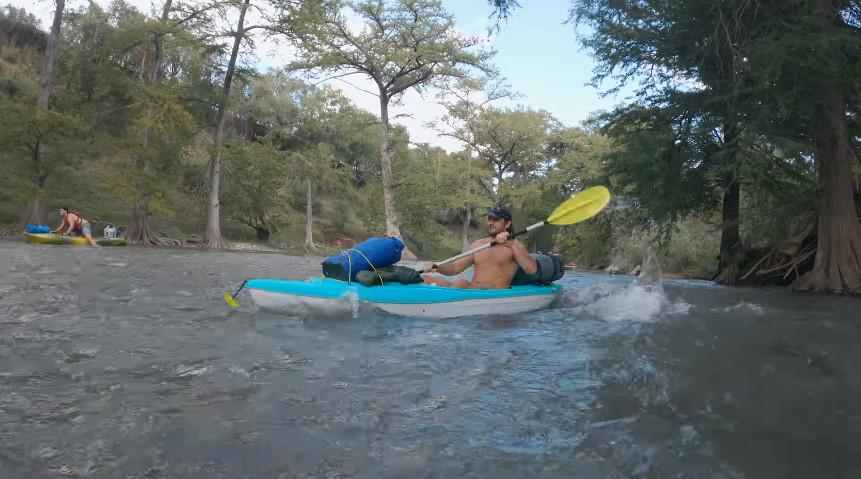 4. The Lady Bird Lake
If you are looking for a leisurely float, Lady Bird Lake is perfect. This lake situated in the middle of Austin's capital city has become a popular place to kayak among Texas kayakers. You don't have to worry about not having a kayak. Kayak rental places are found around the lake. Enjoy the great city view while placidly kayaking this Austin gem.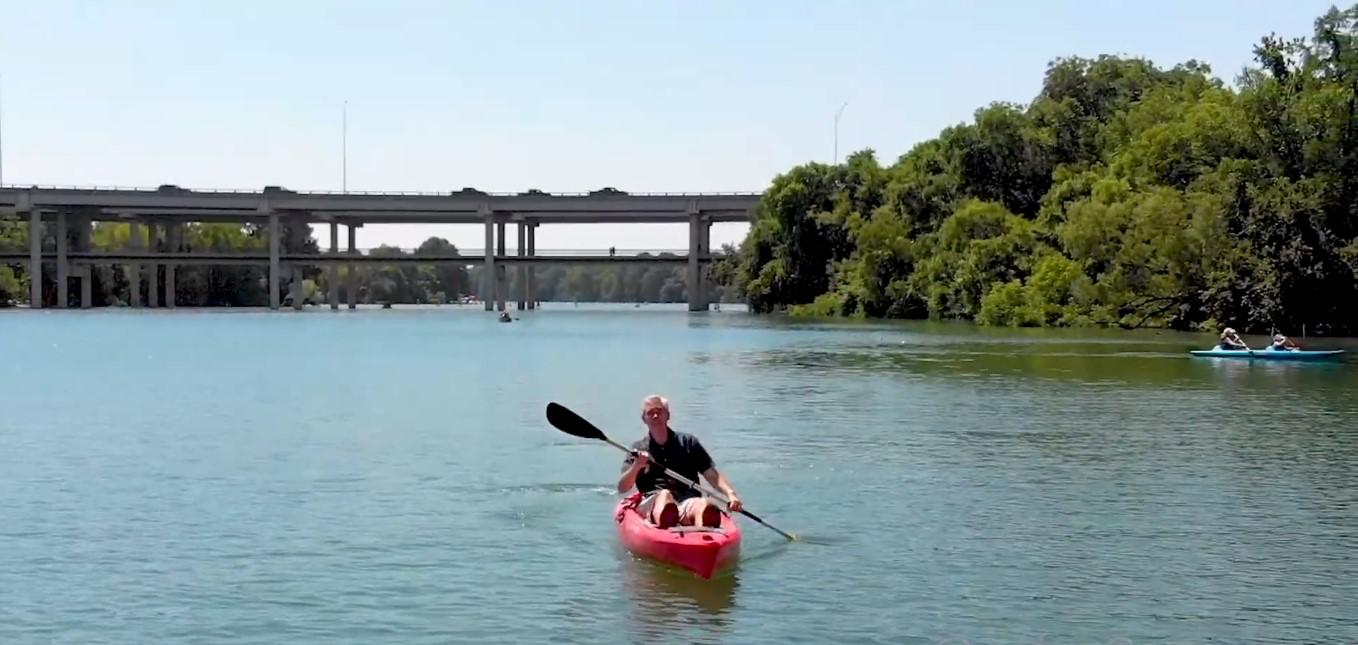 5. The Rio Grande
Famous for camping and hiking, the Rio Grande is also home to one of the best kayaking rivers in the state. You can immerse yourself in the breathtaking views on offer while kayaking in this scenic locale. The jaw-dropping canyons to desert mountain scenes will make your trip worthwhile.
Home to both mild rapids and a Class IV rapid, the Rio Grande is perfect for kayakers seeking a bit of a challenge and thrill amid the stunning vistas.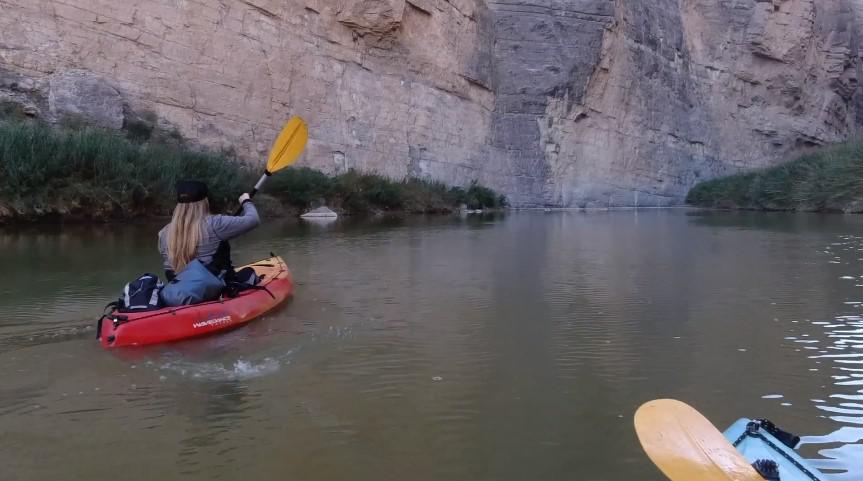 6. The Caddo Lake
At 25,400 acres, Caddo Lake offers a unique environment that wildlife cum kayaking enthusiasts would love. A wide variety of birds, numerous fish and reptiles, and alligators are some of the lake's denizens that you may encounter while kayaking here. Don't forget your camera! The Caddo Lake's gorgeous moss-covered cypress trees make for a picturesque photo op.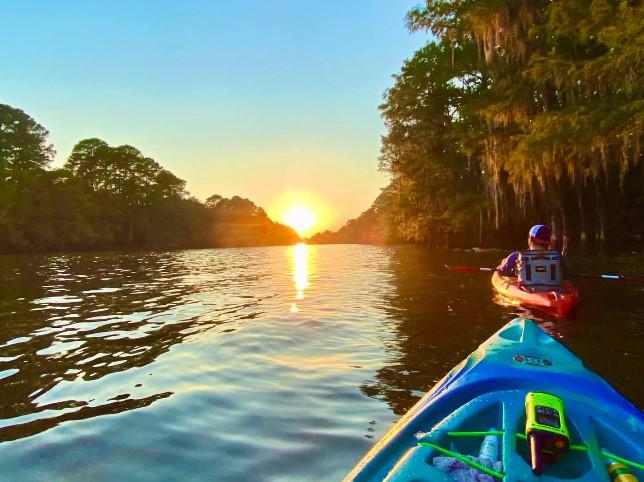 7. The Devil's River
The final place in our list, the Devil's River is recommended for experienced kayakers. Although it has some nice, flat stretches of river, there are treacherous class III rapids found along the waterway that can take a beginner by surprise and test his skills.
This secluded yet rugged Texas river offers beautiful, blue water and desert scenery for kayakers. The Devil's River is a great choice if you are an intermediate to an expert kayaker who wants some solitude and peace and also a chance to pit his skills against some challenging rapids.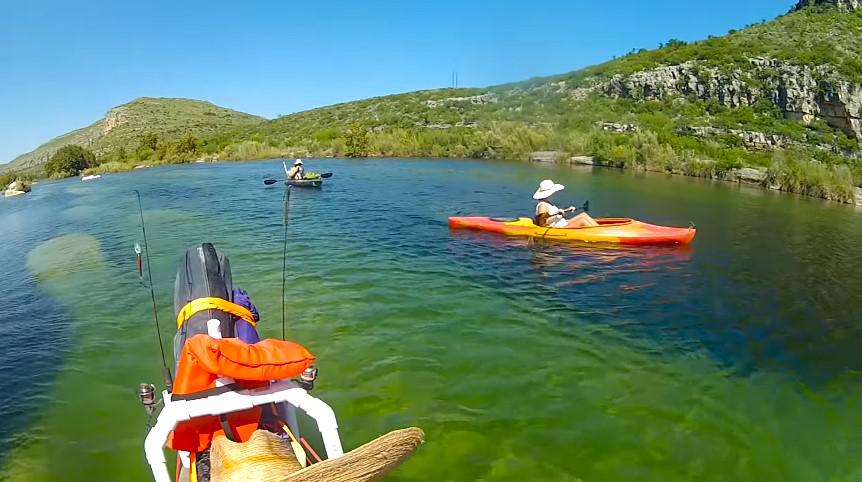 To wind off
Texas offers some of the finest waters for kayakers with a wide variety of scenery and kayaking locations. A trip to Texas is a trip to remember for any paddling enthusiast. Our list of the 7 best kayaking places is too small to do justice to all the other fantastic kayaking places in Texas. But we've covered a wide variety of locations suitable for newbie and experienced kayakers.
As always while planning a longish trip, plan well in advance. Take the season into consideration. Some seasons will be more crowded than others. If you prefer solitude, early or late season will have the best conditions with a comparatively lesser crowd.
If you drive, ensure you have a custom-fitted roof rack for your kayak. This will save you a lot of trouble by keeping your raft secure while transporting it. Research the weather conditions and come prepared with the necessary gear.
Many kayaking locations have certified instructors who offer advanced paddling classes. Taking a short class will help you learn new things and hone what you already know. This will allow you to up your skills and take up a whole variety of challenging rapids. It will also allow you to experience the entire range of conditions that Texas has to offer to kayaking enthusiasts.